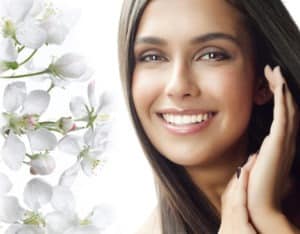 Special rebate offers and convenient locations can often make it tempting to consider chemical peels, cosmetic injections, and laser treatments at a local spa. But these are medical procedures and should not be viewed in a casual manner.
As per the American Society for Aesthetic Plastic Surgery, patients must do proper homework before deciding on where and with whom to have any non-surgical or cosmetic surgery treatment.
The ASAPS has published the following list of questions, concerns, and advice to assist potential patients in making well-informed choices regarding medically-based aesthetic treatments. Board certified plastic surgeon Dr. Eugene Kim provides medical spa treatments to patients in Beverly Hills, Los Angeles, Santa Monica, West Hollywood, CA, and surrounding communities across the horizon.
Is the med spa located within a surgeon's office?
While medical problems are not frequent in non-surgical aesthetic procedures, a surgeon's office usually has the best medical back-up available should an issue arise.
What are the qualifications of the surgeon overseeing the procedure in the med spa?
A board certified plastic surgeon should ideally supervise the administering of lasers, peels, and injectables. Physicians in other specialties with the designation of "cosmetic medicine physicians" may not have the necessary training that is required for cosmetic surgery or advanced non-surgical aesthetic procedures.
Just as a patient would not consult an allergist if she were going to have a baby, similarly the patient should seek medical spa treatments with a medical professional specializing in cosmetic medical treatments.
Who is administering the injections?
As per the law, peels and injections may be administered by a nurse practitioner, nurse, or surgeon's assistant. Therefore, never permit a non-medical, unlicensed individual to carry out a medical procedure.
Can a filler, medication, or device be utilized for a purpose which differs from the use that the FDA had initially approved it for?
FDA regulations do not restrict surgeons from prescribing approved fillers, medications and devices for other than their original intended uses. Best medical practices and the patient's best interests warrant that surgeons use treatments, biologics and devices as per their professional judgment and knowledge.
Have I received answers to all my questions and am I fully conscious of the risks and benefits of the procedure?
Every medical procedure, whether it involves surgery or injections, carries specific risk. If you are not entirely updated on the risks and aftercare requirements, choose another provider.
Am I taking the procedure seriously?
Fillers, Botox, and deep peels are not akin to getting facials or various other superficial beauty treatments.
Am I centering my decision on the best treatment alternative and not on the cost of the procedure?
Ensure that your decision centers on the qualifications and experience of the medical professional, not on the cost of the procedure.
Have I reviewed before and after images?
These pictures can be useful in determining along with your treatment provider, the most appropriate treatment for you.
What if I am dissatisfied with the outcome?
A trained practitioner can offer you the necessary revisional treatment or after-care. Ensure that you ask this question prior to the injection or another medical spa procedure.
Have you been informed who has the financial responsibility for any revisions or in case complications occur?
Remember, there is no such thing as asking too many questions or a silly question when it comes to procuring the safest possible care with ideal outcomes.
Experienced plastic surgeon Dr. Eugene Kim receives patients from Beverly Hills, Los Angeles, Santa Monica, West Hollywood, CA, and other cities and towns in this part of the country for medical spa treatments.
Click here see more plastic surgery procedures and treatments performed by Board Certified Plastic Surgeon, Dr. Eugene Kim on patients in Beverly Hills, Los Angeles, West Hollywood, Santa Monica and surrounding areas or call 310-271-6996 to schedule a consultation.