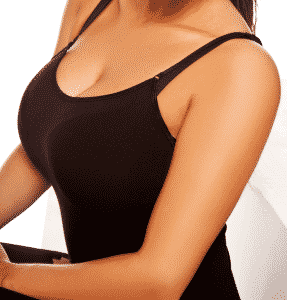 Figures published by the American Society of Plastic Surgeons show that between 1997 and 2016, nearly half a million breast implant cosmetic surgery procedures were performed. Breast implant surgery currently ranks as the number one aesthetic surgery procedure in the US.
One of the key elements in the procedure is the pre-op preparation, which will have an impact on the final outcome. The surgeon will provide detailed instructions to the patient to help her prepare for the procedure. Board certified and prolific plastic surgeon Dr. Eugene Kim provides breast implant surgery to patients in Beverly Hills, Los Angeles, Santa Monica, West Hollywood, CA, and other cities and suburbs in this geographical region.
Assessing Cosmetic Goals
A woman who wants to undergo breast implant surgery should be very clear about the reasons behind her decision. The surgeon will ask her during the consultation about what aspects of her breast appearance may be troubling her and what are her personal cosmetic goals and aspirations.
Breast implant cosmetic surgery is a major procedure, which should only be chosen when a woman is fully ready for it and not just because she is influenced or pressured by someone else. With clear goals in mind, she will improve her chances of achieving high satisfaction levels from the procedure.
Online Forums and Websites
When a woman has decided to seek a consultation with a breast implant surgeon, she should ideally gain some familiarity with the surgeon's practice by visiting their website. She may also interact over online forums and social media with other women to learn about their views and personal experiences with breast implant surgery.
With some insights and community support from other patients, a candidate will have better clarity of mind about choosing breast implant surgery. With basic online research done beforehand, she will also have a more meaningful and productive consultation with the surgeon.
Meeting Candidacy Requirements
Prior to breast implant surgery, the candidate's general health condition will be examined, and she may also have to go through a few tests and mammograms. She should focus on a balanced diet and a fitness regimen in order to maintain a stable body weight and good fitness level prior to the surgery.
If the patient is a smoker, she will be required to quit smoking for a specified time period prior to the surgery. Her schedule of ongoing medications and oral supplements may also have to be adjusted for a few days in consultation with the physician. To ensure realistic expectations, she should review as many breast implant before and after images as possible prior to the surgery.
A Day Before the Surgery
The patient should rest adequately on the day before the surgery and have a good night's sleep. She should avoid alcohol consumption for at least 48 hours prior to the surgery. The surgeon will also require her to refrain from eating or drinking for eight hours before the surgery.
The patient should arrange for someone responsible who can drive her back home after the surgery. If she has little kids, she may also require aftercare for a few days for a comfortable recovery. Amazing and committed plastic surgeon Dr. Kim receives patients from Beverly Hills, Los Angeles, Santa Monica, West Hollywood, CA, and other cities and neighborhoods in this part of the nation for breast implants.
Click here see more plastic surgery procedures and treatments performed by Board Certified Plastic Surgeon, Dr. Eugene Kim on patients in Beverly Hills, Los Angeles, West Hollywood, Santa Monica and surrounding areas or call 310-271-6996 to schedule a consultation.