Breast Augmentation Procedures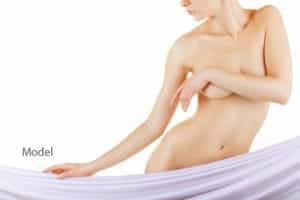 In recent times, silicone is not the only substance used for breast augmentation cosmetic surgery. Doctors are pioneering new techniques in breast augmentation through the use of elements ranging from stem cells to Botox.
Prudent board certified plastic surgeon Dr. Eugene Kim provides breast augmentation to patients in Beverly Hills, Los Angeles, Santa Monica, West Hollywood, CA, and other towns and neighborhoods in this part of SoCal.
Innovations in Breast Augmentation
Following are five new procedures for breast augmentation that are highly innovative and do not involve traditional cosmetic surgery:
Fat Transfer Breast Augmentation Using Stem Cells
Recently, actress and breast cancer survivor Suzanne Somers received extensive media coverage when she chose to undergo breast reconstruction using a relatively new method. The actress underwent a lumpectomy and woke up to find 'half her breast gone.'
Somers chose an innovative method involving fat and stem cells harvested from her abdomen to have her breast restored to its natural size.
This method has only been in use for around two years. However, experts believe that with advances in this technique, they are now witnessing excellent and sustainable outcomes from this procedure. The surgeon initially removes fat from areas such as the abdomen or hips using liposuction. Then they filter and concentrate it before injecting it into the breasts.
Weight-Loss Assisted Breast Reconstruction
Certain surgeons are carrying out a comparatively new breast procedure that is an important breakthrough for obese breast cancer survivors. Earlier obese women who received a mastectomy were not considered suitable candidates for breast reconstruction.
Therefore, some surgeons have initiated a program that enables these women to lose weight and achieve a healthy BMI. Subsequently, these surgeons use the extra tissue from to abdomen to reconstruct new breasts that appear natural.
This is a medical trifecta where a woman defeats breast cancer, loses excess weight and evolves into a new, and healthier person with a reconstructed breast as well as a tummy tuck.
The Pastry Bag Breast Augmentation
Dr. Kevin Keller, a breast implant innovator, was introduced to silicone gel implants in the year 2006. He felt right away that there had to be a better way to place more substantial, pre-filled implants rather than attempting to push them through tiny incisions using only a finger, which was the routine procedure.
To find a solution for this issue, Dr. Keller found the perfect inspiration in a funnel-shaped pastry bag. In the year 2009, the Keller Funnel was introduced to cosmetic surgeons in the US. Today almost 20 percent of all silicone gel breast implant surgeries are done using the specially coated nylon instrument.
Botox-Assisted Breast Augmentation
While it does sound strange that Botox is being used in breast augmentation, some experts are effectively introducing this new technique of breast augmentation using Botulinum Toxin's injectable form.
Experts indicate that breast augmentation using Botox has two significant benefits, namely less post-surgical pain, and a quicker cosmetic outcome. The procedure is performed as a standard breast augmentation in which the implant is inserted beneath the muscle.
After raising the muscle, the surgeon injects Botox into it before placing the implant. This paralyzes the chest muscle partially causing fewer muscle spasms that occur naturally during the recovery period. Consequently, the patient experiences remarkably less discomfort during the healing process.
Injectable Fillers to Plump the Breast
Macrolane is an injectable filler which is similar to Restylane. This filler is now being used across Europe and Mexico to add fullness to the breast as well as buttocks. Macrolane is yet to be approved in the US, but when it does, it is likely to create a transformative breast augmentation option for many patients.
Board certified plastic surgeon Dr. Eugene Kim receives patients from Beverly Hills, Los Angeles, Santa Monica, West Hollywood, CA, and nearby areas for breast augmentation.
Click here see more plastic surgery procedures and treatments performed by Board Certified Plastic Surgeon, Dr. Eugene Kim on patients in Beverly Hills, Los Angeles, West Hollywood, Santa Monica and surrounding areas or call 310-271-6996 to schedule a consultation.