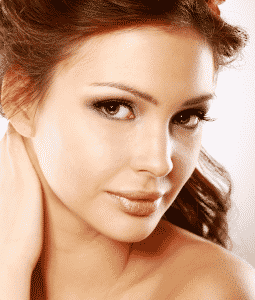 Similar to any surgical procedure, neck lift cosmetic surgery also carries certain inherent risks despite being a comparatively less invasive body contouring surgery.
The surgeon will inform the patient on various facets of the neck lift surgery during the pre-op consultation, including its risks and safety. The first concern of a responsible surgeon is to enable the patient to make a well-informed decision.
On their parts, patients should dedicatedly follow the pre and post-op guidelines by the surgeon to accomplish safe and predictable surgical results as well as minimize risks associated with the surgery.
Board certified plastic surgeon Dr. Eugene Kim provides neck lift and various other procedures for the breast, body and face to patients in Beverly Hills, Los Angeles, Santa Monica, West Hollywood, CA, and surrounding locations.
Common Risks
The patient may receive neck lift plastic surgery under general anesthesia. Anesthesia has some inherent risks associated with it. However, in the hands of a well-qualified anesthesiologist or a certified nurse anesthetist, these risks are significantly reduced. The patient should be in good health to undergo general anesthesia and minimize the chances of a poor response.
Another common complication associated with any surgery is the risk of contracting an infection during the surgery or in the initial recovery phase. To minimize this risk, the surgical venue should uphold strict standards of cleanliness and hygiene providing a sterile environment and advanced surgical equipment.
In the post-op recovery period, the patient should avoid any exposure of the incision sites to contaminants in order to reduce the risk of infection development.
Unwanted scarring is a possible risk in neck lift surgery as the neck is a very noticeable part of the body. An experienced surgeon will place incisions in inconspicuous areas to reduce the risk of scarring. Ideally, patients should work with a plastic surgeon who specializes in facial and neck procedures.
The patient, on their part, should not smoke and avoid taking specific medications are directed by the surgeon for a specified duration.
Other Potential Complications
Neck lift surgery may also involve the following complications:
Hematoma: Excessive bleeding during the neck lift surgery

Seroma: Accumulation of fluid beneath the skin

Tightness in the Neck Area: Excessive stretching of the neck skin during the surgery

Change in Sensation: Altered sensation or numbness in the incision areas which is typically temporary

Skin Irregularities: Mottling or development of lumpiness in the neck skin

Deep Vein Thrombosis (DVT)
Risk of Scarring
The risk of scarring is associated with neck lift surgery. But an experienced surgeon will make every effort to ensure that the size and placement of the incisions are such that they cause minimal scarring in discreet areas.
The patient can achieve safe, predictable, and long-lasting neck lift results if they choose a surgeon with specialized experience and training in the area of the neck and facial surgery. There is only a negligible risk of severe complications with an expert surgeon.
Experienced cosmetic surgeon Dr. Eugene Kim receives patients from Beverly Hills, Los Angeles, Santa Monica, West Hollywood, CA, and nearby areas for neck lift.
Click here see more plastic surgery procedures and treatments performed by Board Certified Plastic Surgeon, Dr. Eugene Kim on patients in Beverly Hills, Los Angeles, West Hollywood, Santa Monica and surrounding areas or call 310-271-6996 to schedule a consultation.