Lymphedema Post Plastic Surgery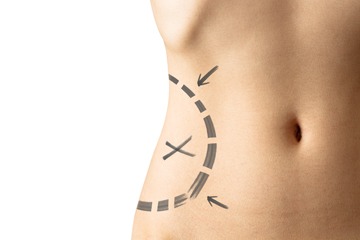 Lymphedema is the condition in which the lymph nodes are unable to facilitate the drainage of lymph fluid from different parts of the body. This results in swelling and pain in the arms and/or legs. Board certified plastic surgeon Dr. Eugene Kim provides lymphedema treatment to patients in Beverly Hills, Los Angeles, Santa Monica, West Hollywood, CA, and surrounding communities.
Causes of Lymphedema
Lymphedema is often seen in patients who have undergone treatment for gynecologic or urologic cancers, breast cancer, skin cancers, and melanomas. Sometimes, the condition also develops following plastic surgery if there has been damage to the lymph vessels during the procedure. Symptoms of lymphedema may appear soon after the initial injury or even after several months or years.
Diagnosis of Lymphedema
Patients who suffer from lymphedema may observe some or all of the following symptoms:
Skin quality changes and conditions such as skin fibrosis
Tenderness or pain in the extremities
Swelling of the extremities
Excessive fat in the extremities
Occasional redness of the affected extremity, called cellulitis
The symptoms may be mild at the beginning, but grow steadily worse with time.
Treatment of Lymphedema
There is no cure for lymphedema but its effects can be controlled. Soon after diagnosis, the patient is first treated using non-surgical procedures such as:
Elevating the extremities
Elastic stockings for compression
Pneumatic compression
Physical therapy
Skin care regimens
Exercise for weight loss
When non-surgical treatments do not give the desired results, doctors advise certain surgical procedures such as:
Vascularized Lymph Node Transfer in which lymph nodes from an unaffected body part are harvested and implanted into the affected area to rebuild the lymphatic system
Lymphatic Bypass Procedure in which lymph vessels are reconnected in new ways to allow draining into the venous blood system.
Many doctors may try to use the non-surgical treatment methods first before considering surgical procedures. Surgery is the last resort in cases of severe lymphedema when excess tissue from the legs or arms is removed to decrease the swelling. Lymphatic to venous anastomosis and lymph node transplants are other the newer surgical procedures that may also be used.
Are You a Candidate for Lymphedema Surgery?
Anyone who meets the following criteria is considered a good fit for lymphedema surgery:
Patients who have no other illness or medical conditions that can interfere with the healing process
Those who have not benefited from any of the non-surgical lymphedema treatment methods
Patients who have a positive outlook about their condition and realistic expectations from the outcome of the lymphedema surgery
Those who feel well enough to cope with the treatment
It is important to remember that results of lymphedema surgery can be variable. They may improve the symptoms, but cannot guarantee a complete cure. Some of the procedures will also leave unsightly line scars at the sites of surgical incisions, most commonly in the groin, abdomen, and neck.
Manual Lymphatic Drainage (MLD) Massage Treatment Post Surgery
The success of post-surgical advanced manual lymphatic drainage massage lies in its gentleness. Most experts believe that heat and deep massage are counterproductive in a post-surgical setting; thus, it is important that you NOT substitute deep tissue massage, Swedish massage, or other massage technique for this advanced treatment. Your specific treatment plan—including when to begin advanced MLD and how frequently you should receive treatments—will depend on the surgical procedure you had and your unique state of health.
Post-surgical MLD is an advanced technique requiring specialized training, and should only be performed by a licensed massage therapist. If you have had—or if you are planning to have—a mastectomy or a cosmetic procedure such as a facelift or liposuction.
Read more about post surgery massage for MLD.
Cosmetic surgeon Dr. Eugene Kim receives patients from Beverly Hills, Los Angeles, Santa Monica, West Hollywood, CA, and nearby areas for lymphedema treatment.
Contact the Office of Beverly Hills Plastic Surgeon Dr. Eugene Kim
Click here see more plastic surgery procedures and treatments performed by Board Certified Plastic Surgeon, Dr. Eugene Kim on patients in Beverly Hills, Los Angeles, West Hollywood, Santa Monica, CA and surrounding areas or call 310-271-6996 to schedule a consultation.