Breast Lift With Implants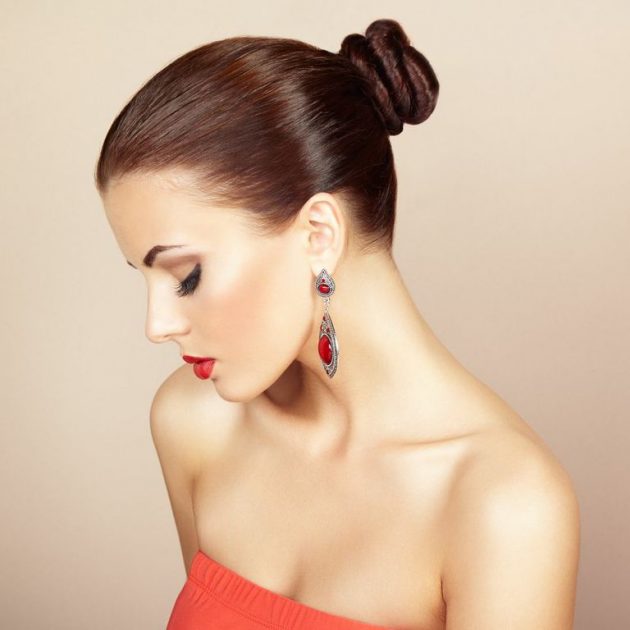 For a major cosmetic surgery such as breast lift with implants, you will need to take a few preparatory steps. Better prepared patients are more likely to achieve highly satisfactory outcomes in any procedure. During your initial consultation, your surgeon will guide you about the preparation process.
Start early with your preparation in order to be fully ready for your breast surgery on the scheduled day. Board certified plastic surgeon Dr. Eugene Kim provides breast implants with lift to patients in Beverly Hills, Los Angeles, Santa Monica, West Hollywood, CA, and surrounding locations.
Clarity about Your Cosmetic Goals
When you are thinking about getting a breast enhancement procedure, start by evaluating your reasons for seeking breast lift with implants. You are the best person who would know what about your breast shape and size is making you unhappy, and how you would want to change or improve your breast appearance.
Check out a few before and after images related to the procedure on your surgeon's website, visit RealSelf and other online forums to understand the feedback and experiences of past patients, and review the surgeon's website to learn more about breast augmentation with lift plastic surgery. When you approach your consultation with clear ideas, you can explain your points to the surgeon more accurately.
Breast lift with implants or any major cosmetic surgery is a personal journey for a patient, and you need not undergo it just because someone else suggested it to you. You should be aware of your personal aesthetic needs and goals, and have knowledge about the benefits and limitations of the surgery as much as possible before and during your pre-op consultation with your surgeon.
Meeting Candidacy Requirements
As a first step, your surgeon will determine your candidacy at the time of your initial consultation. They will review your medical history and your anatomical aspects as well as take into account your personal cosmetic goals and expectations. Based on these inputs, they will prepare a customized surgery plan for you.
Depending on the situation, your surgeon may require you to take a few pre-operative tests, blood work, or mammograms. They will also discuss with you whether you have any plans for another pregnancy or a weight loss plan in the near future. They will make sure that you are ready to enjoy the long-term benefits of breast implants with lift surgery and at the same time have realistic expectations from it.
Try to maintain a balanced diet and regular exercise regimen well in advance of your surgery. Choose a diet rich in lean proteins as that will help in faster healing after your procedure. Regular physical exercise will keep you fit and make it easier for you to go through the surgery and recovery process.
Prior to the Surgery
Avoid the use of blood thinning medications, NSAIDs, as well as certain vitamin and herbal supplements for a few weeks before the surgery.

If necessary, adjust the schedule of certain prescription drugs, as per the surgeon's recommendation, in consultation with the prescribing doctor.

Avoid smoking for a few weeks prior to the surgery as advised by your surgeon.

Arrange for post-surgery transportation to return home and, if necessary, arrange for your aftercare for your own safety and comfort.
Cosmetic surgeon Dr. Eugene Kim receives patients from Beverly Hills, Los Angeles, Santa Monica, West Hollywood, CA, and nearby areas for breast lift with implants surgery.
Contact the Office of Beverly Hills Plastic Surgeon Dr. Eugene Kim
Click here see more plastic surgery procedures and treatments performed by Board Certified Plastic Surgeon, Dr. Eugene Kim on patients in Beverly Hills, Los Angeles, West Hollywood, Santa Monica, CA and surrounding areas or call 310-271-6996 to schedule a consultation.