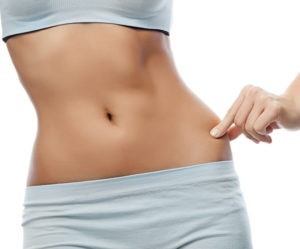 Tummy tuck is a major cosmetic surgery procedure involving excision of excess skin and fat from the abdomen. In some cases, underlying abdominal muscles may also be tightened along with repositioning of the navel. It is essential to choose a fully trained and qualified tummy tuck surgeon who can produce safe and natural looking results, and has a proven track record of success in such procedures.
Dr. Eugene Kim is a double board certified plastic surgeon providing state of the art surgical and non-surgical procedures. In addition to his private practice, Dr. Kim also serves as an Assistant Clinical Professor in Plastic Surgery at the University of California, Irvine. He provides tummy tuck surgery to patients in Beverly Hills, Los Angeles, Santa Monica, West Hollywood, CA, and surrounding locations.
Board Certification and Affiliations
Dr. Kim received his board certification from the prestigious American Board of Plastic Surgery (ABPS). He is also a member of the leading American Society of Plastic Surgeons (ASPS). These are prominent indicators to determine the cosmetic surgery expertise and authority of a surgeon. Patients can feel reassured when they choose a surgeon with such certification and affiliations.
To earn a certification from the premier ABPS, the plastic surgeon would have received at least five years of medical training, out of which a minimum of two years would be focused training in the area of plastic surgery. To maintain the certification, the surgeon would also undergo continuing training and education. This rigorous process ensures that the surgeon remains fully updated with the latest surgical techniques in the area of tummy tuck and other procedures.
Hospital Privileges
While an expert surgeon would already have a strong track record of successful tummy tuck surgeries, it is still important to be prepared for emergencies. In the rare event of a complication requiring the patient's hospitalization, the surgeon should have staff privileges at one or more local hospitals. These privileges are usually accorded only to fully qualified and established surgeons.
Hospitals will run a complete background check before offering such privileges. Therefore, patients can feel reassured when they receive tummy tuck surgery from a plastic surgeon who has hospital privileges. Dr. Kim receives patients from Beverly Hills, Los Angeles, Santa Monica, West Hollywood, CA, and nearby areas for tummy tuck and various other procedures.
Experience in Tummy Tuck
Every plastic surgeon is permitted to perform a tummy tuck surgery, but a patient should choose a surgeon with adequate experience in performing this procedure in the past. The needs of patient will be unique, requiring a customized surgical technique. The patient may need traditional full tummy tuck, mini tummy tuck, or circumferential tummy tuck procedure.
Some patients may need a combination of tummy tuck along with other procedures such as liposuction, breast lift, or a mommy makeover. The surgeon should be equipped to perform multiple procedures together in order to minimize complications and achieve optimal outcomes. Patients should review the testimonials and before and after photos of past patients to learn more about the surgeon's track record with a tummy tuck procedure.
Click here see more plastic surgery procedures and treatments performed by Board Certified Plastic Surgeon, Dr. Eugene Kim on patients in Beverly Hills, Los Angeles, West Hollywood, Santa Monica and surrounding areas or call 310-271-6996 to schedule a consultation.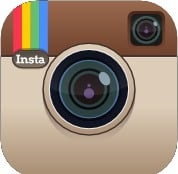 Visit and follow Dr. Eugene Kim on Instagram! See his confident, beautiful patients enjoying life after breast, facial and body contouring procedures.