Breast Lift With Implants
Surgery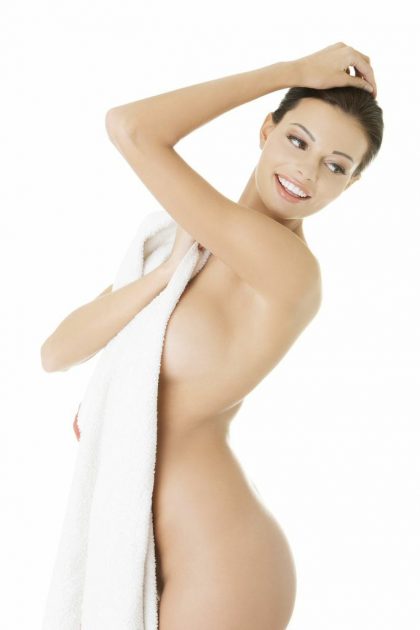 Breast lift with implants is an intricate cosmetic surgery procedure, which should ideally be performed by a highly skilled and qualified plastic surgeon. Your choice of the surgeon is the single most important factor that will determine your final results. An experienced breast surgeon will combine the principles of art and science to produce results that are healthy, cosmetically appealing, and natural looking.
During your pre-operative consultation, be prepared to ask questions and understand the background and professional credentials of the surgeon. Make your final choice only once you are satisfied with the surgeon's replies. Board certified plastic surgeon Dr. Eugene Kim provides breast implants with lift to patients in Beverly Hills, Los Angeles, Santa Monica, West Hollywood, CA, and surrounding communities.
Preferably Choose a
Board Certified
Plastic Surgeon
Your plastic surgeon should preferably be board certified in plastic surgery from the ABPS. The ABPS (American Board of Plastic Surgery) is the only plastic surgery board that has been recognized by the American Board of Medical Specialties. The ABPS will award this certification only to a handful of surgeons every year after a rigorous selection process.
With an ABPS board certified plastic surgeon you can be sure that your surgeon has received dedicated training for a minimum number of years in plastic surgery, apart from their general surgery training. These surgeons often have an outstanding track record of performance because they invest in cutting-edge surgical techniques and technology, pursue ongoing education, follow best medical practices, and adhere to the latest safety protocols to deliver the best outcomes to their patients.
Customizing Your Procedure
Breast augmentation with lift plastic surgery is a highly customizable procedure. Your surgeon should be someone who does not adopt a cookie cutter or one-size-fits-all approach to surgery. They should create a personalized surgery plan for you after taking into account your unique anatomical characteristics and your personal needs and aspirations.
Your surgeon should carefully review your medical history and your general health condition as well as body structure before they recommend breast implants with lift surgery. The type and size of implants, the placement of incisions for breast lift, the decision to move areolas and nipples from their original position, and the position of implants are some of the decisions that should be unique to your requirements.
Your plastic surgeon should be able to balance the principles of science and art in order to produce outcomes that are not just aesthetically superior, but also sustainable, healthy, and natural looking.
Questions to Ask Your Surgeon
What are your qualifications, experience, and professional certifications

in the area of

plastic surgery?
Can I look at any images or videos related to your previous work?

What procedure would you recommend

to accomplish

my cosmetic goals?

If I am not happy with the

final results

of my procedure, what recourse do I have?
Finally, before you go ahead with your decision, ask yourself whether you feel comfortable with the surgeon and do you have a good rapport with them. If the answer is 'yes,' you should trust your instinct. Cosmetic surgeon Dr. Eugene Kim receives patients from Beverly Hills, Los Angeles, Santa Monica, West Hollywood, CA, and nearby areas for breast lift with implants surgery.
Contact the Office of Beverly Hills Plastic Surgeon Dr. Eugene Kim
Click here see more plastic surgery procedures and treatments performed by Board Certified Plastic Surgeon, Dr. Eugene Kim on patients in Beverly Hills, Los Angeles, West Hollywood, Santa Monica, CA and surrounding areas or call 310-271-6996 to schedule a consultation.