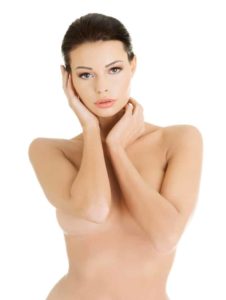 Breast enlargement plastic surgery is a life-altering procedure, and the patient will have to live with the results for several years, if not her entire lifetime. For this reason, it is important to identify a skilled and experienced breast surgeon for this procedure. Breast enlargement surgery can enhance a woman's sense of self-esteem and personal confidence.
However, in the hands of an inexperienced cosmetic surgeon, a patient may experience the chances of adverse outcomes, which can cause disappointment and the investment of additional time and money on revision procedures.
Board certified plastic surgeon Dr. Eugene Kim provides breast implant surgery to patients in Beverly Hills, Los Angeles, Santa Monica, West Hollywood, CA, and surrounding locations.
Identifying an ABPS Board Certified Surgeon
It is vital to ensure that the American Board of Plastic Surgery (ABPS) has certified the breast surgeon in question. Many patients believe that state boards provide them with a reliable way to make sure that the surgeon they choose is qualified to undertake the surgeries they promote. However, the state government does not require a surgeon to be trained in the exact procedures that they advertise to patients.
This makes it essential for women to work with a breast enlargement surgeon who has been certified by the ABPS in plastic surgery. These surgeons must undergo a specific minimum number of years of training after med school, in addition to completing at least two years of plastic surgery residency training to achieve this renowned certification.
Personal Rapport and Comfort Level
The patient should also closely understand how the surgeon and their team make her feel. Any cosmetic surgery procedure has an inherent risk of complications, which may lead to problems in a woman's journey to accomplishing her desired breast enlargement outcomes.
She must feel entirely comfortable with her plastic surgeon and their staff. Therefore, the patient must identify a breast surgeon whom she implicitly trusts and feels at ease with.
The patient should consider the following:
How does spending time with this plastic surgeon make me feel?

Do I trust this plastic surgeon to provide me with guidance on safe and suitable procedures?

Do I feel comfortable enough to freely ask this surgeon any questions or express concerns that I may have throughout the breast enlargement surgery process?

Will I be comfortable revealing my complete medical history and lifestyle habits to this plastic surgeon?
Ask Questions during the Consultation
At the time of the pre-op consultation with the surgeon, the patient should ideally go into the appointment with a ready list of questions, which may include:
Details pertaining to the surgeon's qualifications and background

The surgical venue where the procedure will be undertaken (ideally a hospital, a surgical center, or a private surgical suite)

Emergency protocols

The number of breast enlargement procedures that the surgeon has previously undertaken

Other breast enlargement alternatives

Before and after photos of previous patients
In case the patient feels that the surgeon is not forthcoming or transparent in offering her the required information on these facets, she should reconsider her choice of cosmetic surgeon for her breast enlargement surgery.
Cosmetic surgeon Dr. Eugene Kim receives patients from Beverly Hills, Los Angeles, Santa Monica, West Hollywood, CA, and nearby areas for breast implant surgery.
Click here see more plastic surgery procedures and treatments performed by Board Certified Plastic Surgeon, Dr. Eugene Kim on patients in Beverly Hills, Los Angeles, West Hollywood, Santa Monica and surrounding areas or call 310-271-6996 to schedule a consultation.