Lip Enhancement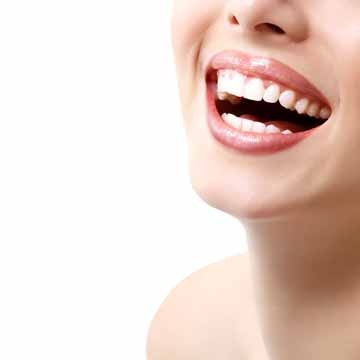 You can increase your lip volume and improve the shape and definition of lips with safe and innovative lip enhancement procedures. Lip implant cosmetic surgery, fat transfer and dermal filler injections, and laser treatment are some of the reliable options available today for lip augmentation.
During your initial consultation, feel free to ask your surgeon about the estimated costs of the procedure and compare the costs and benefits of different lip enhancement methods. Board certified plastic surgeon Dr. Eugene Kim provides lip augmentation enhancement procedures to patients in Beverly Hills, Los Angeles, Santa Monica, West Hollywood, CA, and surrounding locations.
Cost of Lip Augmentation Surgery
If you are seeking long-term or permanent lip augmentation, you should consider lip implant plastic surgery. The results with this safe, less invasive surgery can be dramatic and highly refined. People who are bothered by the appearance of thin lips can be ideal candidates for lip implant surgery. You may have a choice between different implant materials, such as GORE-TEX, SoftForm, and AlloDerm.
The costs of these implants can marginally vary, depending on the manufacturer. The procedure will cost more when compared to non-surgical options such as laser or facial filler injections. You should request your treatment provider to quote a price that includes the surgeon's fee, operating room charges, anesthesia costs and any other related expenses. Post-op recovery can take a few days, which could have additional indirect cost implications for working people.
Cost of Fat Transfer Lip Enhancement
Fat transfer lip augmentation procedure is slightly more elaborate than dermal fillers or laser treatment. It will involve two stages. As a first step, your surgeon will remove surplus fat from a donor site using liposuction. This fat will be purified by running it through a centrifuge, and then it will be injected at the precise depths into the targeted areas of your lips.
The costs of the procedure could be marginally lower than that of lip implant surgery because there are no synthetic implants involved. You should also note that fat transfer lip enhancement may not last for as long as the lip implants surgery. Therefore, you should compare the costs in terms of the upfront payment and the overall benefits and longevity of the procedure.
Cost of Dermal Filler or Laser Lip Enhancement
If you prefer a completely non-surgical lip enhancement procedure, your surgeon may recommend cosmetic filler injections or a laser treatment. Dermal filler injectable gel will add plumpness and volume to your lips almost instantly. You will have different filler options to choose from, and the costs can vary according to the type of filler. But in all cases, the dollar figure will be lower than a lip implant or fat transfer surgery.
Laser lip enhancement is another treatment option for some candidates. This is also an in-office procedure, so you will save on the costs of surgical venue and IV sedation. Results with facial fillers as well as laser lip enhancement are not permanent, so make your choice judiciously after comparing all the financial ramifications and benefits.
Cosmetic surgeon Dr. Eugene Kim receives patients from Beverly Hills, Los Angeles, Santa Monica, West Hollywood, CA, and nearby areas for lip augmentation enhancement treatments.
Contact the Office of Beverly Hills Plastic Surgeon Dr. Eugene Kim
Click here see more plastic surgery procedures and treatments performed by Board Certified Plastic Surgeon, Dr. Eugene Kim on patients in Beverly Hills, Los Angeles, West Hollywood, Santa Monica, CA and surrounding areas or call 310-271-6996 to schedule a consultation.