Dermabrasion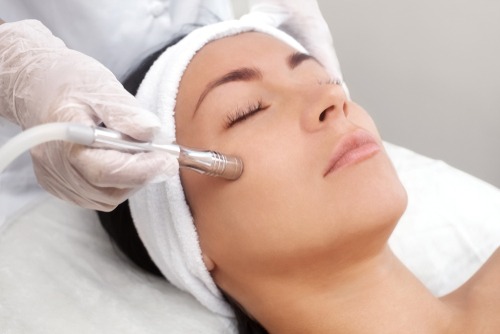 Dermabrasion can produce deeper and long lasting facial rejuvenation results and restore a youthful and glowing skin to your face. Although the procedure is relatively more invasive when compared to many other non-surgical treatments, it is still cheaper than cosmetic surgery. At your pre-op consultation, your surgeon will explain to you different aspects of dermabrasion, including its estimated effect on your checking account.
Feel free to ask questions related to costs, insurance, and financing during your consultation. Make a cost comparison while considering the kind of skills and services your treatment provider is able to offer for the price. You should also check the sticker price of other treatment alternatives and make a judicious decision that suits your aesthetic needs as well as budget.
Board certified plastic surgeon Dr. Eugene Kim provides dermabrasion treatment to patients in Beverly Hills, Los Angeles, Santa Monica, West Hollywood, CA, and surrounding communities.
Factors that will Influence the Cost
Where the practice is located will have an indirect influence on the overall costs of any cosmetic procedure, such as dermabrasion facial skin rejuvenation. A practice located in a main metropolitan area or a leading urban center with prime location would likely have higher real estate costs as well as more overheads compared to another procedure located in a small town. The cost of living index will have an impact on the final cost of any goods and services, including cosmetic dermabrasion treatment.
Dermabrasion is a major aesthetic treatment, and it should ideally be performed by a plastic surgeon or a trained technician under the surgeon's supervision. The qualifications and experience of your dermabrasion provider will make a difference to how much fee you are charged. But it makes sense to choose a qualified treatment expert for this procedure.
Depending on your condition, the surface area of treatment, and whether you are combining dermabrasion with another procedure, your surgeon may decide to use general anesthesia. This will add the fee of the anesthesia team and the operating room charges. It is safe to follow the recommendation of your surgeon for this advanced procedure, even if you will have to pay a little more than what a less equipped medical spa may charge you.
Combining Dermabrasion with Another Procedure
Based on your skin enhancement goals, you may choose dermabrasion in conjunction with another surgical or non-surgical treatment. The absolute cost of two or more combined procedures will be higher, but you may get a special package offer or a rebate from your surgeon for multiple treatments.
In any case, the cost-effectiveness of a combined treatment is almost always higher than the same procedures being performed separately. This is because the anesthesia costs, doctor's fee, and operating room charges are incurred only once, and you undergo preparation and recovery also just once.
Financing
If you do not wish to pay the full cost upfront for your dermabrasion treatment, you may consider a few competitive financing options. Professional cosmetic and medical care finance companies now offer attractive loans at low interest rates and easy terms for loan approval. Cosmetic surgeon Eugene Kim receives patients from Beverly Hills, Los Angeles, Santa Monica, West Hollywood, CA, and nearby areas for dermabrasion treatment.
Contact the Office of Beverly Hills Plastic Surgeon Dr. Eugene Kim
Click here see more plastic surgery procedures and treatments performed by Board Certified Plastic Surgeon, Dr. Eugene Kim on patients in Beverly Hills, Los Angeles, West Hollywood, Santa Monica, CA and surrounding areas or call 310-271-6996 to schedule a consultation.