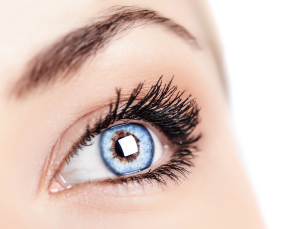 A brow lift cosmetic surgery aims to reposition to the sagging brows to a more youthful level and create an overall rejuvenated upper face appearance. During the initial consultation, the surgeon will discuss all aspects of brow lift surgery with the patient, including its estimated costs.
The first goal of a responsible surgeon will be to educate the patient about every aspect of brow lift and help them make an informed decision. The patient should make an objective evaluation and compare the costs in the context of the quality standards and personalized care provided at a surgical practice. Board certified plastic surgeon Dr. Eugene Kim provides brow lift to patients in Beverly Hills, Los Angeles, Santa Monica, West Hollywood, CA, and surrounding locations across the horizon.
Sticker Price Factors
Brow lift costs can marginally differ from one practice to another, and may sometimes even differ from one patient to another at the same practice. Some of the key factors that will influence the overall monetary amount include:
Where the Practice is Located
Practice location is an important factor that impacts the price tag for brow lift cosmetic surgery. If the practice is located in a main metropolitan area or a prime urban center, chances are that it will have to bear higher real estate costs and other overheads compared to another practice that is located in a smaller town in an interior region.
Fee Charged by the Surgeon
The fee of a cosmetic surgeon typically varies according to their skills, experience and recognition in the area of plastic surgery. A board certified plastic surgeon would typically invest in high quality standards and best practices, adopt advanced surgical techniques, pursue continuing education and follow the latest safety protocols.
According to the American Society of Plastic Surgeons (ASPS), surgeon's fee should only be a secondary consideration when a patient is selecting a surgeon for a plastic surgery procedure.
Anesthesia and Surgical Venue Expenses
The surgeon may perform brow lift using general anesthesia or local anesthesia with IV sedation. The anesthesiologist or a nurse anesthetist will charge their fee by the hour, and the fee will vary according to their qualifications.
The patient will usually have an option to choose between a hospital and an accredited surgery center to undergo brow lift surgery. Some surgeons may also perform the procedure at a private surgical suite. The costs and benefits in each case will differ.
Extent of Surgery
A brow lift may be performed using the traditional surgical technique or the endoscopic technique. Endoscopic brow lift is more advanced, less invasive and produces more precise outcomes. The cost of the surgery can slightly differ according to the type of technique chosen for a brow lift.
Sometimes a brow lift may be combined with an eyelid lift or facelift surgery. The overall cost will go up in such case, but the combined procedure becomes more cost-effective compared to a situation where each procedure is performed separately. Dedicated plastic surgeon Dr. Kim receives patients from Beverly Hills, Los Angeles, Santa Monica, West Hollywood, CA, and nearby areas for brow lift.
Click here see more plastic surgery procedures and treatments performed by Board Certified Plastic Surgeon, Dr. Eugene Kim on patients in Beverly Hills, Los Angeles, West Hollywood, Santa Monica and surrounding areas or call 310-271-6996 to schedule a consultation.