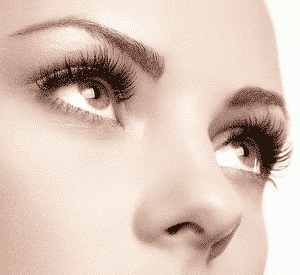 Brow lift cosmetic surgery procedure is a relatively less invasive surgery to rejuvenate the brows and forehead for patients who want to avoid a full facelift. At the time of pre-operative consultation, the surgeon will explain all aspects of brow lift surgery. Some surgeons may also prefer to present brow lift before and after photographs during the consultation.
Many times a patient may not clearly understand the potential effectiveness or aesthetic benefits of a brow lift. Before and after photographs can help in such cases. Board certified plastic surgeon Dr. Eugene Kim provides brow lift to patients in Beverly Hills, Los Angeles, Santa Monica, West Hollywood, CA, and surrounding locations across the landscape.
What are Brow Lift Before and After Images?
Before and after images in case of brow lift refer to a pair or group of pictures belonging to an earlier patient who has received the same surgery with good results. The pictures include images taken prior to the surgery and after the surgery at a stage when the initial post-operative swelling has subsided and full effects of the surgery are visible.
The surgeon will take care to ensure that the photographs are obtained with the proper consent of the patient and presented in a discreet way before other patients. The patient's identity may be kept confidential as per the standard protocol. The surgeon's only goal is to educate new patients about various aspects of brow lift and the pictures serve as a useful visual aid to show clearly to new patients what a brow lift cosmetic surgery can or cannot do for them.
What has really changed the game is digital technology. Now any patient can see amazing pictures online before he or she even visits the clinic. Now in this particular case, Dr. Kim does not have brow lift digital pictures on his site which is also mentioned down below but this does not mean they cannot email a potential patient pictures or perhaps they have them on a tablet that a patient can see during the consult.
Digital pictures enable someone to pretty much predict the future. A patient can apply what they see on the screen to themselves so they know what they are getting into if and when they sign on the dotted line.
Benefits
When a new patient is seeking brow lift surgery, they may not have a very clear understanding of how the procedure may improve their upper face appearance, or whether it will meet their personal aesthetic goals. Some patients may require brow lift in conjunction with eyelid lift or another procedure.
In a few cases, brow lift may have to be combined with non-surgical treatments such as dermal filler injections to meet the patient's aesthetic goals. In each case, the patient will be in a better position to make the right decision when they have access to brow lift before and after photos.
Reasonable Expectations
In any cosmetic procedure, patients will typically achieve more satisfying outcomes when they have a positive frame of mind, clear aesthetic goals and reasonable expectations. Therefore, an experienced surgeon may prefer to present brow lift before and after photos during the initial consultation.
This will help ensure that the patient knows clearly what to expect and what not to expect from the surgery. It will mitigate the risk of any disappointment occurring at a later stage for the patient.
Digital Photos Online
The surgeon has an option to upload the digital versions of brow lift before and after photos on their practice website which for a brow lift he does not but this does not mean you cannot see amazing digital pictures of this type of procedure when and if you visit Dr. Kim for a consult.
This will allow new patients to access the photos in the privacy and comfort of their home or office even before they are ready for a consultation. Experienced plastic surgeon Dr. Kim receives patients from Beverly Hills, Los Angeles, Santa Monica, West Hollywood, CA, and nearby areas for brow lift.
Click here see more plastic surgery procedures and treatments performed by Board Certified Plastic Surgeon, Dr. Eugene Kim on patients in Beverly Hills, Los Angeles, West Hollywood, Santa Monica and surrounding areas or call 310-271-6996 to schedule a consultation.