Buttock Implants Cost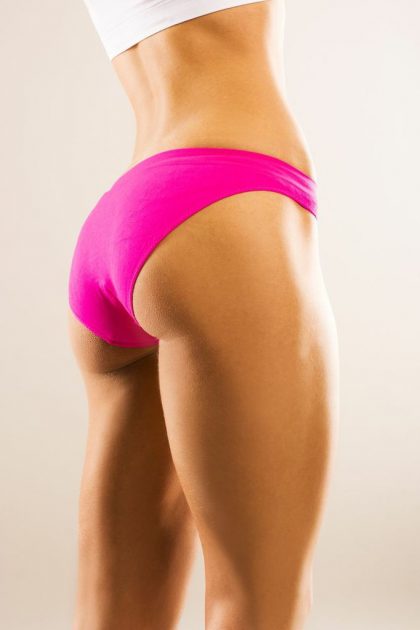 Buttock augmentation can be done by using fat transfers or inserting implants. Buttock implants enhancement procedure is a highly popular plastic surgery and depends on the quality and type of implants used. Many patients find this procedure a lucrative investment since it allows for improved self-confidence with enhanced appearance of rear ends.
Your cosmetic surgeon, during the initial consultation, will discuss all aspects of the buttock augmentation surgery, including all estimated costs. Board certified plastic surgeon Dr. Eugene Kim provides buttock implants enhancement surgery to patients in Beverly Hills, Los Angeles, Santa Monica, West Hollywood, CA, and surrounding locations.
Cost Factors Involved In Buttock Augmentation Plastic Surgery
It is possible for the cost of buttock implants cosmetic surgery procedure to vary between two practices. Sometimes, the costs can differ for two patients getting the procedure at the same practice. These are a few factors that determine the cost of buttock augmentation:
Location of the Surgery
Differences in regional economies can cause the cost of buttock implants to differ from one city to the next. Sometimes, people who are cost conscious travel to other cities to find a more affordable plastic surgeon. It is important that you never compromise on quality while looking for affordable options. It is vital that you always get your cosmetic surgery performed at the hands of a reputable and certified surgeon.
Expertise of the Surgeon
The authority and expertise of the plastic surgeon performing the procedure has a major influence on the overall costs. Surgeons that invest in state of the art facilities and employ latest techniques tend to have higher fees. They may also be more educated or provide the highest standards of quality and care. The reason for high fees is that these surgeons are hard-pressed for their time for being in demand.
Anesthesia Costs and Surgical Room
Sedation and anesthesia type used by a surgeon for the buttock augmentation procedure may differ from case to case. General anesthesia involves a higher cost since it includes the fee for an anesthesiologist or a certified anesthetist nurse. You can have the surgery performed at a surgical center, hospital, or a private surgical suite. The benefits and financial factors will vary in each case.
Additional Procedures
Few patients require several additional procedures for enhancing the shape of their buttocks. They may want optional procedures involving their mid-body or lower body. These procedures will add on to the overall monetary amount. Sometimes, patients combine buttock implants procedures with tummy tucks and thigh lifts for better results. The costs will be higher for such cases as opposed to a stand-alone procedure.
Availability of Insurance and Financing
Buttock augmentation plastic surgery usually doesn't fall under regular health insurance coverage. The only time your insurance provider may cover these costs is if sagging skin in the backside is causing skin infection or other medical conditions. However, there are several third party medical care finance companies that offer financing options at convenient terms.
Cosmetic surgeon Dr. Eugene Kim receives patients from Beverly Hills, Los Angeles, Santa Monica, West Hollywood, CA, and nearby areas for buttocks implants enhancement surgery.
Contact the Office of Beverly Hills Plastic Surgeon Dr. Eugene Kim
Click here see more plastic surgery procedures and treatments performed by Board Certified Plastic Surgeon, Dr. Eugene Kim on patients in Beverly Hills, Los Angeles, West Hollywood, Santa Monica, CA and surrounding areas or call 310-271-6996 to schedule a consultation.