Forehead Lift Plastic Surgery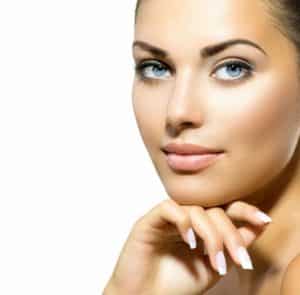 People who are unhappy with the appearance of aging lines and wrinkles on the forehead may be good candidates for forehead lift cosmetic surgery.
These horizontal lines on the forehead as well as vertical creases between the brows can create a stressed or angry look. Candidates can choose forehead lift surgery to restore a smooth, youthful and fresh-faced appearance.
At the time of initial consultation, the surgeon will discuss the possible surgical techniques that may be appropriate for a particular candidate to rejuvenate the forehead and brow appearance.
Standout, stellar, and board certified plastic surgeon Dr. Eugene Kim provides forehead lift surgery to patients in Beverly Hills, Los Angeles, Santa Monica, West Hollywood, CA, and surrounding locations in this region of The Golden State.
Suitable Forehead Lift Candidates
A majority of patients choosing forehead lift would be in the age group of 40 to 50 years, with brow lines that have begun to sag conspicuously and creases or wrinkles appearing across the forehead. Genetic factors can sometimes trigger this problem early for people in their 20s or 30s, making them candidates for forehead lift cosmetic surgery at an earlier age.
Candidates should have a clear idea of what a forehead lift can or cannot accomplish. Following a detailed evaluation and consultation with the surgeon, the candidate may determine whether the forehead lift surgery should be performed independently or combined with other procedures such as an eyelid lift or a facelift for optimal results.
Forehead lift patients often initially assume that they require eyelid lift surgery to correct the sagging skin above the eyes. Once they discuss with an experienced surgeon, they may discover that a forehead lift may be the right treatment to address this condition more effectively.
Common Characteristics
Forehead lift or brow lift candidates will typically have one or more of the following characteristics:
Low or sagging eyebrow position is causing a sad, tired or grumpy look
The patient has deep horizontal lines across the forehead
The patient has furrows or frown lines between the brows or across the top of the nose
Excess fatty tissue or loose skin is hanging over the eyes
The central part of the brows is hanging down, creating an angry look
A female patient is unable to apply makeup on the upper lids because the area is obscured by sagging tissue
As the patient gently lifts the skin above the brows into a pleasing position, it causes most of the loose skin in the upper lids to disappear
General Considerations
The candidate should be in good general health in order to sustain the anesthesia and the surgery. They should not be suffering from an underlying condition that could slow down recovery or create post-op complications. The candidate should have the commitment to follow the surgeon's pre- and post-operative care instructions diligently.
They should be prepared to disclose all pertinent information about current health and lifestyle during the pre-op consultation. Notable and profound plastic surgeon Dr. Eugene Kim receives patients from Beverly Hills, Los Angeles, Santa Monica, West Hollywood, CA, and other cities and neighborhoods in this section of the nation for forehead lift.
Click here see more plastic surgery procedures and treatments performed by Board Certified Plastic Surgeon, Dr. Eugene Kim on patients in Beverly Hills, Los Angeles, West Hollywood, Santa Monica and surrounding areas or call 310-271-6996 to schedule a consultation.