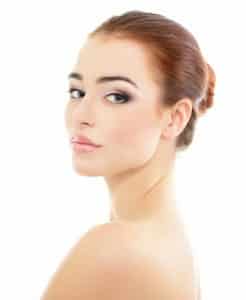 Forehead lift cosmetic surgery is a safe, proven and effective way to restore a youthful look of the brows and forehead by eliminating wrinkles and fine lines. At the time of pre-op consultation, the surgeon will educate the patient about all aspects of forehead lift, and may also present forehead lift before and after photographs.
Patients should review these photos carefully and should freely ask questions from the surgeon if they have any confusion about the potential benefits or effects of forehead lift surgery.
Board certified plastic surgeon Dr. Eugene Kim provides forehead lift to patients in Beverly Hills, Los Angeles, Santa Monica, West Hollywood, CA, and surrounding communities.
What are Forehead Lift Before and After Images?
Forehead lift 'before and after' images refer to a set of pictures pertaining to a previous patient who has undergone the same surgery with good results. The set includes images taken prior to the surgery and after the surgery at a stage when the post-operative bruising and swelling has been resolved and full effects are visible.
The cosmetic surgery provider will ensure that the photos are obtained with the full consent of the patient and presented before new patients in an appropriate manner. The sole purpose of this exercise is to utilize these photos as a visual tool to educate new patients about various aspects of a forehead lift surgery and help them make a well-considered choice.
Benefits
A new patient may have concerns about the final outcome of a forehead lift surgery on their facial appearance. They may want to know whether the procedure can effectively meet their personal cosmetic goals. Some patients may only require mild correction in the brows, while some others may have significant laxity and sagging skin in the brows and forehead, requiring a more comprehensive forehead lift.
In some cases, the surgeon may recommend a combination of forehead lift and eyelid lift or another treatment. In each case, the patient will be in a better position to make the right decisions when they have access to forehead lift before and after photos.
Keeping Reasonable Expectations
While a forehead lift is a proven and effective surgery to rejuvenate the upper face area, it is important to ensure that the patient forms reasonable expectations from it. Patients who clearly understand the results will have a realistic perspective. Such patients typically achieve higher satisfaction levels in the end.
A prolific and focused surgeon may present forehead lift before and after photos at the first appointment. This simple effort will also minimize the risk of any disappointment occurring for the patient at a later stage.
It is all about being transparent and in the age of digital technology there is not any reason not to be. Any doctor worth their weight in salt should not have any issues with showing their magnificent work to the world and Dr. Kim does with confidence and class.
Online Photo Gallery
The surgeon has the option to present forehead lift before and after photos on their practice website which Dr. Kim does with acumen. The photos can be included in a dedicated Photo Gallery section on the site for free access to all and so many people have benefited from this amazing website. New patients can conveniently review the photos online and then choose whether to visit the surgeon for a personal forehead lift consultation.
What has really changed here is digital technology. This was briefly mentioned above but it cannot be emphasized enough. This technology enables anyone to see pictures from anywhere without anyone else knowing. Anyone with Internet access can see pictures on websites of all stripes and colors. In this case, forehead lift pictures cannot be seen on the website but any patient can see related surgeries on people and grasp a salient understanding on what to expect with this particular surgery.
For forehead lift pictures, a patient can perhaps see these pictures during a consultation. Because of these tremendous pictures anyone who signs up for this particular procedure will be less anxious since they will have a stellar understanding on what to expect.
And that is better for everyone involved.
Fantastic and dignified plastic surgeon Dr. Eugene Kim receives patients from Beverly Hills, Los Angeles, Santa Monica, West Hollywood, CA, and other cities and communities in this part of the southwest for a forehead lift.
Click here see more plastic surgery procedures and treatments performed by Board Certified Plastic Surgeon, Dr. Eugene Kim on patients in Beverly Hills, Los Angeles, West Hollywood, Santa Monica and surrounding areas or call 310-271-6996 to schedule a consultation.