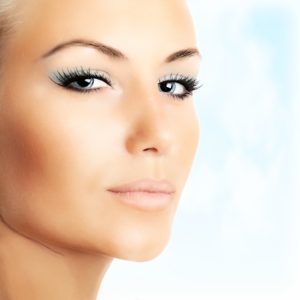 Aging, sun exposure, hormonal changes, disease and other factors can cause the facial skin to sag, resulting in the appearance of wrinkles, lines, and creases on the face. A cosmetic surgeon may recommend facelift is a long-term solution to this condition, but some patients may not be keen to opt for a surgical treatment for an aesthetic procedure such as facial rejuvenation.
Dr. Eugene Kim is an experienced plastic surgeon who will offer proven and effective non-surgical solutions for facelift to suitable candidates. Dr. Kim receives patients from Beverly Hills, Los Angeles, Santa Monica, West Hollywood, CA, and surrounding communities for both surgical and non-surgical aesthetic procedures.
Over the Counter Treatments
A number of anti-wrinkle creams and lotions are available over the counter, which can be a marvelous starting point for individuals with subtle signs of aging. Such facelift creams typically contain moisturizers that are designed to plump-up the facial skin, resulting in fading away of mild wrinkles and lines.
The chemical ingredients of such creams commonly include acetyl hexapeptide and alpha hydroxy acid. A cosmetic surgeon may be able to guide patients about the appropriate choice of creams to suit their skin type.
Botox or Dysport
Botox and Dysport are injectable treatments for facial anti-aging. These injectables are based on botulinum toxin, which is a powerful biological agent that can cause the overactive muscles on the face to become temporarily immobilized. As a result, the wrinkle formation will reduce instantly, and the skin will appear smoother and younger.
Both Botox and Dysport have been approved by the FDA. As an experienced plastic surgeon, Dr. Kim provides these treatments to suitable candidates in Beverly Hills, Los Angeles, Santa Monica, West Hollywood, CA, and other areas.
Thermage Skin Tightening System
Thermage Skin Tightening system is based on radio frequency energy that is used in a controlled manner to promote fresh collagen production, leading to skin tightening on the face. The unique treatment tip of Thermage equipment delivers targeted thermal heat to the deeper layers of the skin. New collagen is built up, and loose underlying tissue contracts to provide a tighter and firmer facial appearance.
Laser Skin Tightening
One of the most effective non-surgical facelift procedures is performed with laser therapy. The procedure involves a focused exposure of the affected areas of the facial skin to low intensity light beams. The laser energy penetrates into the deeper layers of the skin to trigger collagen production. It also enhances moisture and oxygenation process, firms up the skin, promotes skin repair, and improves skin tone and texture.
Microcurrent Facelift
Microcurrent facelift is one of the most rapidly growing non-surgical cosmetic procedures for the face. Also known as Bio-Ultimate facelift, this technique involves the use of gentle electric currents to stimulate the underlying layers of the skin.
Elastin and collagen production process is promoted, blood circulation is enhanced, and the skin is re-hydrated with this process. The overall result is tightening and firming up of the facial skin and reduction of wrinkles and lines on the face.
Click here see more plastic surgery procedures and treatments performed by Board Certified Plastic Surgeon, Dr. Eugene Kim on patients in Beverly Hills, Los Angeles, West Hollywood, Santa Monica and surrounding areas or call 310-271-6996 to schedule a consultation.