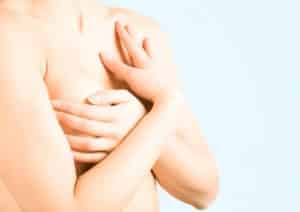 Breast reduction is a fairly safe and predictable cosmetic surgery procedure. But like any other cosmetic procedure, the final outcome will be significantly influenced by the skill and expertise of the operating surgeon. Therefore, patients should invest the necessary time and effort to select the most appropriate surgeon for their needs.
The American Society of Plastic Surgeons (ASPS) recommends that patients should choose the best surgeon, who preferably has a board certification in plastic surgery. Dr. Eugene Kim is a double board certified plastic surgeon providing breast reduction to patients in Beverly Hills, Los Angeles, Santa Monica, West Hollywood, CA, and surrounding communities.
Professional Credentials
Dr. Eugene Kim has received advanced training and specialized qualifications in the area of plastic and cosmetic surgery, and belongs to a select group of surgeons with a board certification in plastic surgery from the prestigious American Board of Plastic Surgery. Dr. Kim offers a wide array of latest surgical and non-surgical procedures to meet the cosmetic needs of his patients.
Dr. Kim is a member of the coveted American Society of Plastic Surgeons (ASPS) as well as American Medical Association (AMA). These professional memberships allow him to remain updated with the latest developments and innovations in the area of plastic surgery and engage with eminent colleagues in the industry in order to constantly improve his knowledge and skills for his patients.
Dr. Kim is affiliated with Saint John's Health Center in Santa Monica and Bedford Surgical Center in Beverly Hills. With operating privileges at these state of the art surgical centers, Dr. Kim is able to provide a world class surgical environment to his patients who seek breast reduction and other surgeries.
Board Certified from ABPS
Dr. Kim's board certification in plastic surgery from the ABPS as well as the American Board of Surgery is a reflection of his authoritative expertise in the field. ABPS certified plastic surgeons after a rigorous selection process, and only a small number of surgeons achieve this privileged certification each year in the US.
ABPS board certified plastic surgeons will typically invest in the highest quality standards and best practices, adopt the newest surgical techniques and technology, pursue continuing education and follow the latest safety protocols to deliver the best possible outcomes for their patients.
Customization
Dr. Kim firmly believes that optimal results in a procedure such as breast reduction can only be achieved when the surgeon tailors the surgery according to the unique cosmetic and anatomical needs of the patient. Therefore, he will never adopt a cookie cutter or one size fits all approach to this procedure.
During the pre-op consultation, Dr. Kim will encourage the patient to share her innate cosmetic requirements and evaluate her breast anatomy to create a customized surgical plan. With this approach, he is able to produce more effective results in a less invasive manner, and his patients enjoy higher satisfaction levels overall.
Experienced plastic surgeon Dr. Kim receives patients from Beverly Hills, Los Angeles, Santa Monica, West Hollywood, CA, and other cities and communities in this part of Southern California for breast reduction and various other procedures.

Click here see more plastic surgery procedures and treatments performed by Board Certified Plastic Surgeon, Dr. Eugene Kim on patients in Beverly Hills, Los Angeles, West Hollywood, Santa Monica and surrounding areas or call 310-271-6996 to schedule a consultation.