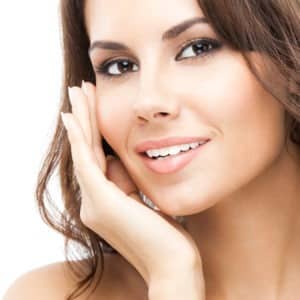 Face is an aesthetically complex part of the body with multiple facial features that must harmonize with each other.
Therefore, any facial cosmetic surgery procedure such as facelift should only be performed a fully trained and experienced surgeon. The surgeon's goal should be not only to reduce the facial signs of aging, but also ensure that the results are healthy, sustainable, and natural looking.
Dr. Eugene Kim is a double board certified plastic surgeon providing facelift and other procedures to restore a more youthful, vibrant appearance. Patients in Beverly Hills, Los Angeles, Santa Monica, West Hollywood, CA, and surrounding communities have an opportunity to receive facelift surgery from Dr. Kim.
Customization
Each individual's facial structure and features are unique. Their skin type and thickness, degree of skin laxity, and the underlying bone structure are also different. Therefore, it is critical to have the facelift cosmetic surgery procedure performed by a surgeon who will create a customized surgical plan and tailor the procedure according to the patient's specific anatomical and aesthetic needs.
If the surgeon adopts a one size fits all or cookie cutter approach to facelift surgery, the results may not turn out to be desirable or satisfactory for the patient. Patients should choose a surgeon who is willing to spend time on customizing the facelift surgery, and carefully incorporates the patient's personal cosmetic goals and needs into the plan.
The surgeon should encourage the patient to share their innate aesthetic desires and pay careful attention to their specific concerns regarding their facial look.
Balancing Science and Art
Best results with facelift surgery can be achieved when the surgeon has a natural sense of art and aesthetics along with strong surgical skills. Such a surgeon will be able to apply the principles of symmetry, balance, and proportion to create a facial appearance that is not only more youthful, but also more pleasing and natural looking.
Patients should review the facelift before and after photos of previous patients who have received the procedure from the surgeon. Their results will reveal to a significant extent about the surgeon's skill to balance art and science for a facelift. The patient should also request for testimonials of earlier patients who have received facelift from the surgeon. That will provide insights about the experience and satisfaction levels of previous patients with the surgeon.
Open Communication
The patient should choose a surgeon with whom they feel comfortable as well as confident about sharing their innate needs, concerns, and desires. The surgeon should be a good listener and encourage the patient to ask questions to clear all their doubts in a free and frank manner. They should answer every question to the patient's satisfaction in a patient-friendly language.
The surgeon should be accessible to the patient right from the first consultation until the actual surgery followed by recovery. If the patient is able to quickly establish a sensible rapport and a relationship of trust with the surgeon, it will go a long way to impact the final results of the surgery. Practiced plastic surgeon Dr. Kim receives patients from Beverly Hills, Los Angeles, Santa Monica, West Hollywood, CA, and nearby areas for facelift.
Click here see more plastic surgery procedures and treatments performed by Board Certified Plastic Surgeon, Dr. Eugene Kim on patients in Beverly Hills, Los Angeles, West Hollywood, Santa Monica and surrounding areas or call 310-271-6996 to schedule a consultation.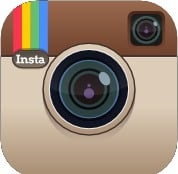 Visit and follow Dr. Eugene Kim on Instagram! See his confident, beautiful patients enjoying life after breast, facial and body contouring procedures.