Cheek Implants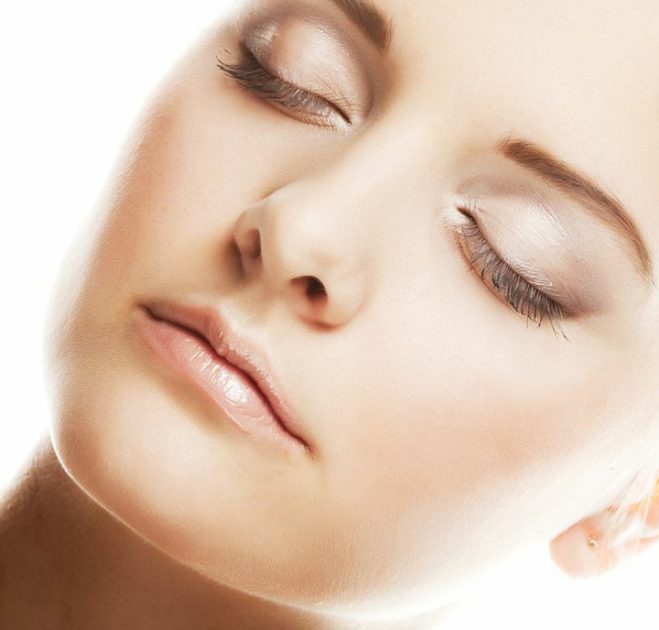 Cheek implant cosmetic surgery involves insertion of artificial implants in a thinning mid-facial area. This is done for adding volume to the cheeks and making them more proportionate to the rest of the face. Your cosmetic surgeon will walk you through the various factors involving cheek implant during the initial consultation. They may also present cheek implant before and after images.
The first goal of a responsible and dedicated cosmetic surgeon is to educate and inform patients about expected results from the surgery. This allows patients to make an informed decision. Showing cheek implant before and after images can play a significant role in this.
You may also request the surgeon to share past patient testimonials if you want more clarity on what other patients have to say about your surgeon's skills and performance record. Board certified plastic surgeon Dr. Eugene Kim provides cheek augmentation surgery to patients in Beverly Hills, Los Angeles, Santa Monica, West Hollywood, CA, and surrounding locations.
Cheek Implant Before and After Images
Cheek implant 'before and after' pictures refer to a set of images of the procedure that was performed on a past patient. The pictures will clearly reveal the actual results so that you know what this procedure can do for you. The image set will include photographs taken before and after the procedure. You will also be able to see the difference once the initial swelling and bruising subsides.
The surgeon should present photos only after taking the express consent of the patients. The images should also be presented in a very discreet and judicious manner. Typically, patients should keep their identity confidential. The sole idea of showing cheek implant before and after pictures is to provide patients with a clear idea on the procedure and the results to expect.
Now in this case Dr. Kim does not have these images on the website but that does not mean they cannot be uploaded any day or night. You will have to see these images right now during the consultation which is mandatory anyways.
Creates Rapport
Before and after cheek implant images help in building a rapport with potential and new patients. Patients tend to understand the way a particular procedure works in a better manner. Cheek implant 'before and after' photographs provide visual proof. They also help in building a relationship of trust and transparency.
Build Clarity with Images
Cheek implant 'before and after' pictures present the actual story in an effective and realistic manner. It can be difficult to understand words in certain cases. Results can be understood in a better way with images. Pictures are not constrained by language barriers and are effective at portraying the true story.
Words may sound incredulous sometimes. However, pictures are clear evidence of the actual results that are possible. But the surgeon shouldn't modify or photoshop the images in any way, so that you can see the real results.
The main aspect here is about transparency and this is what Dr. Kim aims to achieve. This is why he's so committed to making every patient feel comfortable about the surgery or treatment they are contemplating. Even if they decline the surgery or treatment, he wants them feeling good about that decision. This is why this clinic is successful – they go to significant lengths to make you feel content.
Posting Images on Social Media
Social media is a universally popular internet gift in today's times. Surgeons may post cheek implant surgery before and after images on different social media platforms for educating new patients. Facebook, Instagram, and other similar platforms have billions of users.
Surgeons can open up new avenues of educating potential patients by posting before and after pictures online. Social media channels can be used for reaching hundreds of thousands of new patients. Cosmetic surgeon Dr. Eugene Kim receives patients from Beverly Hills, Los Angeles, Santa Monica, West Hollywood, CA, and nearby areas for cheek augmentation.
Contact the Office of Beverly Hills Plastic Surgeon Dr. Eugene Kim
Click here see more plastic surgery procedures and treatments performed by Board Certified Plastic Surgeon, Dr. Eugene Kim on patients in Beverly Hills, Los Angeles, West Hollywood, Santa Monica, CA and surrounding areas or call 310-271-6996 to schedule a consultation.