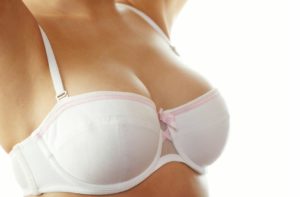 The natural shape of a woman's breasts is a key determinant in how the breasts may appear after a breast augmentation cosmetic surgery. At the time of pre-op consultations, the breast surgeon should explain this correlation appropriately so that the patient has a clear understanding of what to expect from the surgery.
Board certified plastic surgeon Dr. Eugene Kim is a highly trained and experienced provider of breast implant surgery. Dr. Kim will prepare a customized surgical plan after taking into account the breast shape and other parameters. He provides breast augmentation to patients in Beverly Hills, Los Angeles, Santa Monica, West Hollywood, CA, and surrounding communities.
Shape of Nipples
Nipples are mostly centered on the breast mound. With the insertion of breast implants, the nipples will be typically pushed forward. If the nipples are upward pointing, they will tend to maintain that direction. Outpointing nipples will usually be pushed out a little more. While performing breast augmentation cosmetic surgery, attention should be paid to the position of nipples in order to produce desirable outcomes.
Breast Size and Weight
If the woman has a thin body profile and lesser amount of breast tissue, then her augmented breast mound will primarily be only breast implants. In this situation, the plastic surgeon may recommend anatomically shaped implants only. In other cases, the amount of breast tissue may be relatively higher, which can be suitable for both round and anatomical shaped implants.
Implant sizes are available in the range of 120 cc to 960 cc. The right size of the implants should be chosen to create natural looking results with breast augmentation. If the breast tissue availability is smaller, the surgeon may not recommend very large implants because it can cause the skin to stretch and lead to implant rippling.
Symmetry
If the breasts are asymmetrical in shape or size, the same condition may occur even after the augmentation procedure if no attention is paid to this anomaly. While breast implants cannot create the perfect breast shape, the degree of asymmetry can be reduced by choosing appropriately sized implant for each breast.
The surgeon will also have to make subtle adjustments to the implant position in order to create more attractive and symmetrical breasts. Shape variations in the breasts are a common characteristic, and a skillful breast surgeon will be able to use the implant procedure to minimize or eliminate those variations. Dr. Kim receives patients from Beverly Hills, Los Angeles, Santa Monica, West Hollywood, CA, and nearby areas for breast augmentation.
Rib Cage and Breast Bone
The shape of the rib cage and the breast bone will also make a difference to the results of breast augmentation surgery. In many cases, the woman will have outpointing areolas on the breast mounds. This variation is typically found in cases where the woman has a differently shaped rib cage and wider breast bone. If the rib cage is significantly curved and the breast bone is wide, the breast mound as well as the nipple areolar complex will point outwards.
Click here see more plastic surgery procedures and treatments performed by Board Certified Plastic Surgeon, Dr. Eugene Kim on patients in Beverly Hills, Los Angeles, West Hollywood, Santa Monica and surrounding areas or call 310-271-6996 to schedule a consultation.