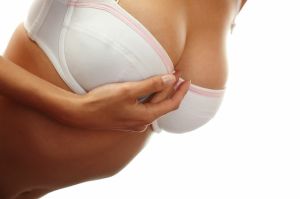 Breast reduction is a relatively safe cosmetic surgery procedure, but it will still involve certain risks that are typically associated with a surgical procedure. The risk of infection, poor anesthesia reaction, asymmetrical breasts, and uneven nipple height are some of the key risks in this procedure. In any case, the potential benefits usually outweigh the risks of breast reduction.
A responsible surgeon will take care to ensure that the patient is made fully aware about the potential risks and complications involved in breast reduction. The first goal of the surgeon will be to help the patient make a well-considered choice. Dr. Eugene Kim is a board certified plastic surgeon providing breast reduction to patients in Beverly Hills, Los Angeles, Santa Monica, West Hollywood, CA, and surrounding locations.
Asymmetrical Breasts
The breasts may sometimes appear asymmetrical after breast reduction surgery. A skilled and experienced breast surgeon will be conscious of this possibility and will take care to avoid its occurrence. In any case, the appearance of asymmetrical breasts can be corrected later by way of revision surgery.
The surgeon will also inform the patient in advance that natural breasts are not entirely symmetrical. Minor differences in the shape and size of breasts are normal, and do not require a revision procedure.
Uneven Nipple Height
The shape and size of the breasts will change and some of the breast skin will be moved during breast reduction cosmetic surgery. Therefore, the nipples may also have to be repositioned after the reduction. In some cases, nipples are first detached and then grafted in a new location. In other cases, where the nipples remain intact, the breast skin is tightened to fit the new, smaller breast size. In both cases, there is a risk of nipple height becoming irregular.
Altered Sensation
Temporary loss of sensation in the incision areas may occur after breast reduction surgery. Particularly when the nipples are repositioned, this risk will increase. If the procedure is performed without nipple grafting, the risk of altered sensation is cut down. Therefore, procedures such as nipple grafting should ideally be performed by a fully trained and experienced plastic surgeon.
Breastfeeding Risks
Once the woman has gone through breast reduction, it may not be possible for her to breastfeed in the future. The risk of this eventuality will vary according to the type of reduction technique used. In case of anchor pattern incision, the risk is higher because several milk ducts will be removed in this surgery, making it difficult to breastfeed in the future.
The risk of breastfeeding is somewhat reduced in case of vertical incision breast reduction surgical technique. In this case, at least a part of the nipple remains connected to the milk ducts. If the patient has only fatty tissue in the breasts and no glandular tissue, the procedure can be performed using liposuction. In this case, the risk of breastfeeding impairment is minimal.
Astute plastic surgeon Dr. Kim receives patients from Beverly Hills, Los Angeles, Santa Monica, West Hollywood, CA, and nearby areas across the landscape for breast reduction surgery.

Click here see more plastic surgery procedures and treatments performed by Board Certified Plastic Surgeon, Dr. Eugene Kim on patients in Beverly Hills, Los Angeles, West Hollywood, Santa Monica and surrounding areas or call 310-271-6996 to schedule a consultation.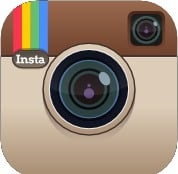 Visit and follow Dr. Eugene Kim on Instagram! See his confident, beautiful patients enjoying life after breast, facial and body contouring procedures.