Breast Implant Surgery after a Mastectomy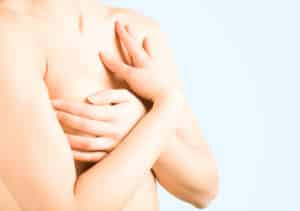 Breast implants procedure may not only be performed as a cosmetic surgery, but also as a part of breast reconstruction following a mastectomy. Saline or silicone gel based implants are used for breast implant surgery to recreate a natural shape of one or both breasts after a mastectomy.
In some cases, breast implant procedure may be performed along with the mastectomy, while in other cases it will be performed later as a separate procedure. Board certified plastic surgeon Dr. Eugene Kim provides breast implant surgery and various other procedures to patients in Beverly Hills, Los Angeles, Santa Monica, West Hollywood, CA, and surrounding areas.
Surgical Procedure
If the breast implant insertion is to be performed at the same time as mastectomy, the plastic surgeon will place the implant beneath the chest muscle after the breast surgeon has removed the breast tissue. To perform such immediate reconstruction, sufficient tissue should be available to cover the implant.
In case, the mastectomy involves a substantial amount of skin removal or the patient undergoes a staged approach to breast reconstruction, the plastic surgeon will place a tissue expander between chest muscle and the skin after the breast tissue has been removed. A tissue expander is a balloon-like implant, which stretches the skin to create space for the final implant.
The expander includes a port, which will enable the surgeon to add increasing amounts of a saline solution over the next few months until the skin is adequately stretched to accommodate the implant. Dr. Kim receives patients from Beverly Hills, Los Angeles, Santa Monica, West Hollywood, CA, and nearby locations for breast implant and other procedures.
Delayed Reconstruction
Mastectomy surgery will usually take about two to three hours, but if an implant or tissue expander is inserted at the same time, it will take an additional one hour to complete the procedure. For patients who are going to have a delayed reconstruction, the surgery to insert the tissue expander may be performed in about four to six months after the mastectomy.
If several months or years have passed since the mastectomy, it may still be possible to go for tissue expansion and breast reconstruction procedures. It will depend on how much skin is left in the surgery site and what is the condition of scarring. During the tissue expansion procedure over several months, the patient is likely to feel minor pain or pressure for a few hours after each infusion of saline solution to expand the skin.
Recovery
Breast implant procedure, whether it is performed as a cosmetic surgery or as a part of breast reconstruction, will usually be done using general anesthesia. The treated area will be covered in bandages following the surgery. Drainage tubes may be inserted to collect excess fluid from under the skin. The patient may be required to wear a special surgical bra for several weeks.
If the mastectomy and implant reconstruction are performed together, the patient may have to stay overnight at the hospital. If the implant is placed later, the patient may go home the same day. The patient may take about two weeks to return to their normal routine or go back to work.
Click here see more plastic surgery procedures and treatments performed by Board Certified Plastic Surgeon, Dr. Eugene Kim on patients in Beverly Hills, Los Angeles, West Hollywood, Santa Monica and surrounding areas or call 310-271-6996 to schedule a consultation.