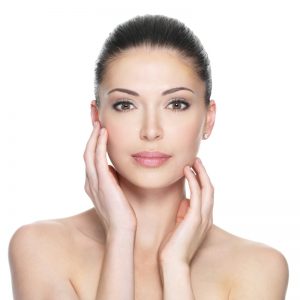 The primary goal of Asian rhinoplasty is to sculpt and refine the nasal structure in such a manner that it seamlessly blends with the mouth, eyes, cheekbones, and brow. Double board certified plastic surgeon Dr. Eugene Kim provides Asian rhinoplasty to patients in Beverly Hills, West Hollywood, Los Angeles, and surrounding communities.
Asian Nasal Tip
The tip has a weak underlying cartilage and thick skin. In particular, patients request to increase the length and projection of the tip. The nose surgeon makes use of cartilage grafts for building the nasal tip to a desired shape. The grafts are strategically placed within the tip to structurally support it and ensure long lasting results. The procedure is also meant to support breathing. Tissue grafts can be taken from your ear, septum or rib.
Asian Nasal Bridge
Asian nasal bridge tends to be less defined and lower positioned. Typical change involves augmenting the bridge. It often requires using various synthetic implants or organic grafts. There are specific changes made by each type of material used. Your cosmetic surgeon needs to be well-versed in the technique and be able to customize and adjust regular rhinoplasty plastic surgery approach for suiting the unique needs of an Asian face.
Asian Nostrils
The shape of nostrils depends on the country of origin of the Asian patient. Typically, surgeons require a great deal of time for discussing and examining this particular nose area. Only a few rhinoplasty patients actually need nostril narrowing. This part of the procedure needs to be performed with great care for preventing unsightly scarring. You need to remember that often nostrils narrow naturally over a period of time when the tip cartilage is improved.
Ideal Candidates for Asian Rhinoplasty
Asian men and women that are unhappy with the appearance of their nose or have suffered trauma can consider undergoing nose reconstruction cosmetic surgery. You are probably a good candidate for Asian rhinoplasty if you want a slight cosmetic adjustment or have difficulty breathing through the nose.
Ideal candidates generally desire a cosmetic alteration or want to enhance the femininity or masculinity of their face. They may consider the procedure for balancing their facial appearance while maintaining their cultural identity.
Asian Rhinoplasty Expectations
Asian rhinoplasty involves getting the nose you want without compromising on your background or natural features. Skilled nose surgeons will recreate the nose while maintaining the cultural identity and aesthetics of an Asian face.
Your surgeon will customize the procedure suited to your specific ethnicity. Asia has many countries with different types of noses. This means specific surgical approaches are required for creating the perfect nose that suits your face. You should expect a minimalist approach and minimal scarring that serves to enhance your appearance significantly.
Recovering from Asian Rhinoplasty
Recovering from rhinoplasty may take several weeks. You would need to wear bandages and a splint in the first week. This is to ensure optimal recovery and that the reshaped nose stays in place. Cosmetic surgeon Eugene Kim receives patients from Beverly Hills, West Hollywood, Los Angeles, and nearby areas for Asian nose job.
Contact the Office of Beverly Hills Plastic Surgeon Dr. Eugene Kim
Click here see more plastic surgery procedures and treatments performed by Board Certified Plastic Surgeon, Dr. Eugene Kim on patients in Beverly Hills, Los Angeles, West Hollywood, Santa Monica, CA and surrounding areas or call 310-271-6996 to schedule a consultation.