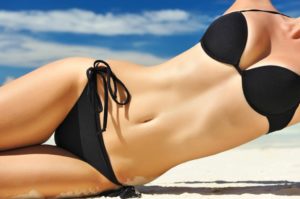 The tummy tuck (abdominoplasty) has become a widely-sought plastic surgery procedure, especially for women who have lost a significant amount of weight after pregnancy or diet and exercise. Loose abdominal muscles, sagging stomach skin, and stretch marks are all factors that can be addressed by a tummy tuck.
A good tummy tuck candidate should be in good overall health and physical shape to qualify for this procedure. During a consultation, Dr. Kim will assess a few different factors, such as:
Your skin's elasticity
Type of belly fat
Muscle laxity
Degree of stretch marks
Medical history
Sometimes, the aging process alone can cause your abdominal skin to sag or lose its elasticity, making many older men and women potential tummy tuck candidates as well. If you are not finished having children, you should postpone abdominoplasty until after your final pregnancy, since pregnancy can compromise the results of this procedure.
Click here see more plastic surgery procedures and treatments performed by Board Certified Plastic Surgeon, Dr. Eugene Kim on patients in Beverly Hills, Los Angeles, Hollywood, Santa Monica and surrounding areas or call 310-271-6996 to schedule a consultation.