Prospective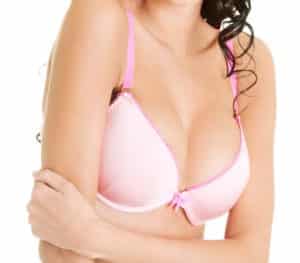 cosmetic surgery patients often express concerns to their surgeon regarding the possibility that their new breasts will appear fake or unnatural.
Fortunately, advancements in breast augmentation techniques and devices have made it possible for patients to attain very natural breast augmentation results.
Committed board certified plastic surgeon Dr. Eugene Kim provides breast implant surgery to patients in Beverly Hills, Los Angeles, Santa Monica, West Hollywood, CA, and other cities and suburbs in this section of the state.
Some useful tips on the selection on natural-looking breast implants are as follows:
Tip #1: Evaluate the Appearance and Feel of Implants
Breast implants are available in two shapes, namely round and teardrop. The teardrop implants are also called "anatomical implants."
The difference between these implant types is that round implants offer an equal amount of projection on the bottom as well as the top while anatomical implants offer more projection on the bottom relative to the top.
In case natural looking outcomes are an aesthetic concern, the patient may consider teardrop-shaped implants which resemble the natural slope of breast tissue. Furthermore, the implant filling also makes a difference in the appearance of the results.
Highly cohesive silicone implants (also known as "gummy bear" implants) and traditional silicone implants appear and move similar to natural breasts in comparison to saline implants. The patient will have the opportunity to touch and feel various kinds of implants during the consultation process.
Tip #2 Selecting the Right Implant Size
The plastic surgeon will take measurements of the patient at the consultation appointment or during the following appointment for sizing.
The most suitable implant size for a patient will be determined on the basis of these measurements in relation to their body mass, frame, existing breast tissue. The patient may also be able to try on various sized implants to understand how they will appear with different clothing.
The most common reason for implants appearing artificial is the patient choosing an implant size that is beyond the recommended size range suggested by the cosmetic surgeon. The surgeon takes measurements of the patient considering their natural proportions.
If the patient chooses an implant size outside this range, then the breasts may appear disproportionate to the rest of the body. The patient may have the opportunity to "try on" various implant sizes using an implant sizer kit to enable them to decide which type feels and appears most natural to her.
Tip #3: Assessing the Existing Breast Tissue and Skin Quality
The plastic surgeon will assess the patient's breast size, availability of breast tissue and skin elasticity during the pre-op consultation process. These are important variables which determine the appropriate implant size for a natural appearance. If the patient receives breast implants that are excessive for her chest or skin and cannot be covered by the available skin and tissue, it could create artificial-looking outcomes.
Tip #4: Employing Digital Imaging Technology
Digital imaging technology is a useful development in the area of breast augmentation plastic surgery. Many cosmetic surgeons offer this advanced technology to enable patients to visualize their potential outcomes. In this process, the surgeon takes images of the patient's breasts.
Then these pictures are uploaded on a computer which enables the patient to see how various sized implants will appear on her.
Tip #5: Work with an Experienced Plastic Surgeon
A reliable way to ensure natural looking breast implant results is to work with a skilled and experienced breast implant surgeon. Your surgeon of choice should have performed this procedure several times in the past. It is also perspicacious to review your surgeon's before-and-after photo galleries to get an idea of what results to expect.
Devoted cosmetic surgeon Dr. Eugene Kim receives patients from Beverly Hills, Los Angeles, Santa Monica, West Hollywood, CA, and other towns and suburbs in this region of California for breast implant surgery.
Click here see more plastic surgery procedures and treatments performed by Board Certified Plastic Surgeon, Dr. Eugene Kim on patients in Beverly Hills, Los Angeles, West Hollywood, Santa Monica and surrounding areas or call 310-271-6996 to schedule a consultation.