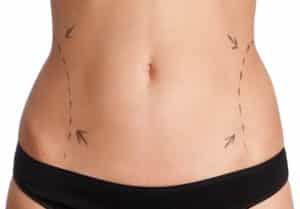 Dr. Eugene Kim is a trained and experienced plastic surgeon providing state of the art aesthetic and reconstructive surgeries. Patients in Beverly Hills, Los Angeles, Santa Monica, CA and nearby areas have an opportunity to receive advanced treatments in a safe and friendly environment at Dr. Kim's office.
As an experienced cosmetic surgeon, he offers a wide range of surgical treatments such as breast augmentation, tummy tuck surgery, facelift, liposuction, rhinoplasty and reconstructive plastic surgery. For patients who are keen to receive non-surgical solutions, Dr. Kim provides a range of non-invasive and minimally invasive treatments such as dermal fillers and Botox.
Procedures of the Face
Face is the most prominent part of the body from an aesthetic point of view. Signs of aging or any kind of discrepancy in facial features get noticed most conspicuously. An expert plastic surgeon will usually offer a number of facial aesthetic enhancement procedures to suit the unique needs of a patient. Dr. Kim is experienced in providing both regular and Asian ethnic procedures as a cosmetic surgeon for patients in Beverly Hills, Los Angeles, Santa Monica, CA and surrounding communities.
Eyelid Lift: Eyelid lift surgery or blepharoplasty is a procedure designed to remove excess loose skin over the eyelids in order to make the eyes appear more youthful and rejuvenated.
Brow Lift: A brow lift or forehead lift is suited for patients who have furrowed brows that are drooping over the eyes. The surgery may also address frown lines and wrinkles on the forehead.
Facelift: For patients who wish to remove several years off their face and gain a significantly younger looking face, a facelift surgery may be a prudent option. A facelift makes the facial skin tighter and smoother, reduces wrinkles, and fine lines, and may also address the loose skin around the neck, depending on the patient's needs.
Rhinoplasty: Rhinoplasty or nose surgery can correct the functional as well as aesthetic anomalies of the nose. It can improve the size and shape of the nose bridge, nasal tip and even the nostrils, depending on the patient's condition of the nose in proportion to the rest of the face.
Otoplasty: Otoplasty or ear reshaping surgery can be performed at a young age to correct the shape, size, and location of the ears to make them appear more aesthetically pleasing in proportion to the face.
Chin or Cheek Augmentation: If the chin is very small or receding, or the cheeks are sunken, a patient may choose chin or cheek augmentation surgery to improve the overall shape and appearance of the face.
Procedures of the Breast
As a plastic surgeon of repute, Dr. Kim provides breast surgery treatments for many patients in and around Beverly Hills, Los Angeles, and Santa Monica, CA. The major breast surgery procedures offered at Dr. Kim's practice include the following:
o Breast augmentation
o Breast lift
o Breast reduction
o Breast implant exchange
o Breast reconstruction
Breast augmentation is a popular procedure that is designed to enhance the size, volume and fullness of breasts by inserting saline or silicone gel based implants into the breasts. Breast lift procedure is suited for women who have sagging breasts due to excess loose skin, and nipples pointing downwards. Sometimes breast lift and breast augmentation may be combined for more comprehensive outcome.
Some patients may have oversized breasts, which may appear disproportionate to the rest of the body, and may also cause pain, discomfort, and restricted movements. This condition can be corrected by a cosmetic surgeon with breast reduction surgery. Breast implant exchange or replacement surgery may be performed if the patient wishes to alter the size or appearance of breasts, or the previous implants have contracted or have been malpositioned or damaged. Breast reconstruction surgery may be performed following a mastectomy or a breast injury.
Reconstructive Procedures
Dr. Kim performs the following reconstructive surgeries for patients in Beverly Hills, Los Angeles, Santa Monica, CA, and nearby communities:
Ear Reconstruction: If the ear has suffered damage due to a serious injury, otoplasty and other ear reconstruction procedures may help restore the shape and appearance of the ear.
Hand Reconstruction: Injury to the hand or congenital defects in the hand may be corrected with the help of hand repair surgery.
Breast Reconstruction: Breast reconstruction procedure is performed on patients who may have lost breast tissue following a breast cancer surgery or a breast injury.
Burn Injury Repair: A severe burn injury may cause damage to the tissue. The condition can be repaired with a specialized reconstructive surgery, which usually involves skin grafting.
Wound Healing: Reconstructive surgery on major wounds can promote full healing and cut down the chances of severe scarring.
Click here see more plastic surgery procedures and treatments performed by Board Certified Plastic Surgeon, Dr. Eugene Kim on patients in Beverly Hills, Los Angeles, West Hollywood, Santa Monica and surrounding areas or call 310-271-6996 to schedule a consultation.