Brow Lift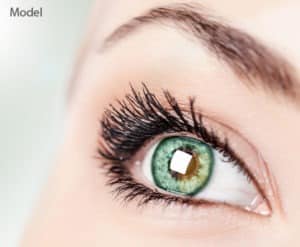 Every successful cosmetic surgery procedure begins with a successful consultation. The consultation will involve a one on one conversation with the surgeon, where the patient will have the opportunity to clarify any doubts and concerns.
Before making a final decision about brow lift surgery, the patient should freely ask questions to get the most out of their consultation.
While there are no 'wrong' questions to ask during the consultation, there are some important questions that should be asked before a brow lift surgery.
The surgeon will take the time to answer all the questions in detail and help the patient make an informed choice. Cordial, stellar, and board certified plastic surgeon Dr. Eugene Kim provides brow lift surgery to patients in Beverly Hills, Los Angeles, Santa Monica, West Hollywood, CA, and other cities and towns in this part of the state.
Questions about the Procedure
Some of the important questions that a patient may ask the surgeon about brow lift cosmetic surgery are as follows:
Will you perform my brow lift using general anesthesia or IV sedation and local anesthesia?
What is the estimated duration of the procedure, and how painful is it going to be?
What precautions or medical tests are necessary prior to my brow lift surgery?
How long will be the recovery period, and will it be painful?
When can I go back to work after the surgery?
Is there a risk of side effects or complications with brow lift cosmetic surgery?
Will there be visible scars after the healing is complete?
Questions about the Surgeon
If the patient is undecided about the choice of surgeon, or is consulting the surgeon for the first time, they should ask a few questions to learn more about the surgeon's professional credentials.
Are you board certified in plastic surgery?
Do you have specific experience in the area of facial cosmetic surgery procedures?
Will you personally perform the brow lift procedure?
Can I meet during each appointment at your office related to my brow lift surgery?
Will I have to undergo brow lift surgery at a hospital, an accredited surgical center or a private surgical suite?
Do you have staff privileges at one of the local hospitals?
If any emergency occurs during the surgery, is your practice equipped to deal with it?
If I am unhappy with the results, would you perform a revision surgery?
Which other plastic surgery procedures do you perform?
Questions about the Costs
How much will it cost me to undergo brow lift surgery?
Does your cost estimate include the anesthesiologist's fee and surgical facility expenses?
How much would it cost me for post-operative expenses?
Will you charge additionally for my post-operative office appointments?
Will the procedure become more cost-effective if I choose brow lift in combination with other treatments such as an eyelid lift or facelift?
Are there any circumstances where brow lift costs may be covered by health insurance?
Candid and profound plastic surgeon Dr. Eugene Kim receives patients from Beverly Hills, Los Angeles, Santa Monica, West Hollywood, CA, and other suburbs and neighborhoods in this area of the southwest for a brow lift.
Click here see more plastic surgery procedures and treatments performed by Board Certified Plastic Surgeon, Dr. Eugene Kim on patients in Beverly Hills, Los Angeles, West Hollywood, Santa Monica and surrounding areas or call 310-271-6996 to schedule a consultation.