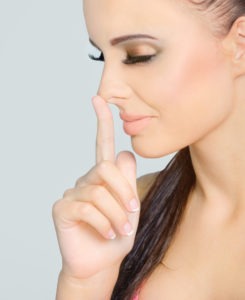 Rhinoplasty, commonly known as nose reshaping cosmetic surgery or a nose job, is a procedure designed to enhance the shape and size of the nose to make it more proportionate and attractive and improve facial balance. In some cases, nose surgery may be performed to correct functional issues related to the nose.
During the initial consultation, the nose surgeon will discuss all aspects of rhinoplasty and help the patient make a well-considered decision. Board certified and fantastic plastic surgeon Dr. Eugene Kim provides regular and ethnic rhinoplasty procedures to patients in Beverly Hills, Los Angeles, Santa Monica, West Hollywood, CA, and other communities and neighborhoods in this region of the country.
Rhinoplasty Techniques
The astute and innovative Dr. Kim often performs nose surgery using the open surgical technique. This technique is typically applied where significant tissue modification is involved. Dr. Kim will make a small incision in the columella, which separates the nostrils.
The incision will allow Dr. Kim to view the underlying nose structures and helps him create more effective and consistent results. Dr. Kim uses open technique particularly when addressing problems in the tip of the nose. The tip typically heals well and leaves only a subtle, hidden scar.
In a case where nose augmentation is required, Dr. Kim will prefer to use the patient's own tissue, such as ear cartilage, rather than synthetic implants. This mitigates the risk of extrusion and infection of implants. Once the reshaping is completed, he will carefully re-drape the skin over the nose and close the incision with fine sutures.
Dr. Kim may perform closed rhinoplasty cosmetic surgery in a situation where a patient requires minimal improvements to the nose. This technique involves no external incision and causes no visible scarring.
Ethnic Rhinoplasty
Patients of Korea or Asian descent have ethnic facial and nasal features, which present a different set of challenges for a nose surgeon. While in case of Caucasians, the goal is usually to make the nose appear smaller through adjustments such as taking down the hump, similar approaches may not work in case of ethnic patients to achieve natural looking rhinoplasty results.
Thick skin, low nasal slope, and bulbous nose tip are some of the typical Asian nose features, which can make the nose appear wide and flattened. Dr. Kim will avoid silicone implants to augment the ethnic nose because of their several limitations and risks. He will instead utilize the patient's own tissue to create desirable and sustainable outcomes.
Enhanced aesthetic outcomes are achieved when the surgeon harvests materials from sites such as the ear, scalp, or in complicated cases, the rib. The kind and committed Dr. Kim places the incisions in discreet areas to keep the scarring minimally visible.
Functional Rhinoplasty
Defects such as a deviated septum, enlarged turbinates, or a compromised nasal valve can cause breathing difficulties through the nose. Dr. Kim will surgically correct these defects, either as an independent procedure or as part of a rhinoplasty.
He ensures that basic identity and integrity of the patient's face is not sacrificed with ethnic rhinoplasty. Experienced plastic surgeon Dr. Kim receives patients from Beverly Hills, Los Angeles, Santa Monica, West Hollywood, CA, and other suburbs and cities in this part of The Golden State for nose reshaping surgery.
Click here see more plastic surgery procedures and treatments performed by Board Certified Plastic Surgeon, Dr. Eugene Kim on patients in Beverly Hills, Los Angeles, West Hollywood, Santa Monica and surrounding areas or call 310-271-6996 to schedule a consultation.