Liposuction Plastic Surgery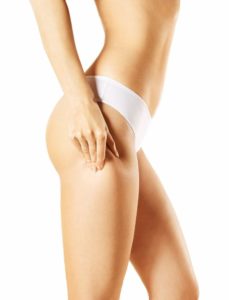 Liposuction is a great body sculpting technique that can help you eliminate unwanted pockets of fat on your body. Ideal for those who are already close to their normal weight, liposuction helps create a more toned, even physique.
Types
While liposuction can be carried out for multiple parts of your body—abdomen, arms and other problem areas—it is carried out using two main techniques, Manual and Laser. Before embarking on the procedure, it is important to consult your plastic surgeon to decide which of these best suits your needs.
Manual Liposuction is carried out without lasers, and is further divided into different types.
Traditional liposuction is a procedure where the surgeon inserts a tube called the cannula to the problem area through a small incision. By manipulating the tube and injecting fluids periodically, the surgeon is able to break up the fats and drain them. It is one of the most popular procedures amongst patients.
Similar to traditional liposuction, tumescent liposuction involves the injection of a solution of saline solution, lidocaine and epinephrine into the targeted area of fat. The solution makes the fat cells shrink to enable easy removal, and also contains a local anesthetic that diminishes the pain associated with the procedure.
Just like a tumescent liposuction, Super-wet liposuction uses less fluid, and requires the administration of general anesthesia.
Laser liposuction techniques involve the use of surgical lasers that work to break down fat cells so that they are easy to remove. They are generally associated with faster recovery times than manual procedures.
CoolLipoTM: Designed for sensitive areas like the jowls, neck, arms and chin area, this procedure is minimally invasive and also helps make skin taut with little to no bruising.
SlimLipo™: By melting fat cells before removal, this procedure reduces the recovery time of each liposuction procedure.
Smartlipo™: A laser fiber is introduced in the body via a cannula. The procedure helps surgeons met fat cells to help contour the body. Smartlipo™ is generally suggested for fine tuning work.
Cost of the cosmetic surgery
As liposuction is an elective surgical procedure, it is not covered under most health plans. While a traditional procedure is likely to cost anywhere between $2500 and $3000, it varies depending on the type of technique used, amount of fat removed and the skills of the surgeon. Most clinics will offer payment plans for the surgery to provide some financing, and third party financing is also available from certain firms.
Recovery from liposuction
Dependent on the type of procedure and the area targeted, recovery can take anywhere between a few days to a few months. With careful care, recovery can be managed with a minimum of pain and discomfort.
Are there risks associated with the procedure?
As with any surgical procedure, Liposuction is associated with some risks, but they are rare. Risks many involve infection, longer healing times, adverse reaction to medicine or anesthesia, blood or fat clots, excess fluid loss, scarring, fluid accumulation, friction burns, numb skin, nerve damage, change in skin pigmentation and vital organ damage.
If you've been waiting to get rid of pockets of fat on your body, or achieve a more sculpted, toned look, come on over to Dr. Eugene Kim's clinic in Beverly Hills, Los Angeles, Santa Monica, West Hollywood, CA. A double board certified plastic surgeon, he is well equipped to deal with all of your cosmetic surgery needs.
Click here see more plastic surgery procedures and treatments performed by Board Certified Plastic Surgeon, Dr. Eugene Kim on patients in Beverly Hills, Los Angeles, West Hollywood, Santa Monica and surrounding areas or call 310-271-6996 to schedule a consultation.