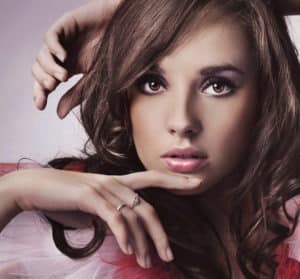 The choice of a neck lift surgeon is an important decision that will have a long-term impact on the life of a patient. This cosmetic surgery procedure can offer more self-confidence to individuals who are unhappy with the sagging appearance of their neck.
But a patient may achieve undesirable outcomes in the hands of an inexperienced or inadequately trained surgeon. This can cause disappointment and the incurring of additional time and money for revision surgery. Therefore, it is vital for the patient to choose an experienced and highly trained neck lift surgeon.
Kind board certified plastic surgeon Dr. Eugene Kim provides neck lift to patients in Beverly Hills, Los Angeles, Santa Monica, West Hollywood, CA, and surrounding locations in this region of the southwest.
Choosing an ABPS Board Certified Surgeon
Choosing a plastic surgeon with certification from the American Board of Plastic Surgery (ABPS) will be advantageous for the patient. Surgeons who have been certified by the ABPS would have undergone a minimum number of years of training in surgery after medical school.
In addition, ABPS board certified surgeons also undergo at least two years of plastic surgery residency training before receiving this prestigious certification.
Comfort Level and Personal Rapport
The patient should note closely how the surgeon and their staff make them feel. There are risks associated with any cosmetic surgery, and these may create hurdles in the patient's journey towards attaining their desired neck appearance. This makes it essential for the patient to seek a plastic surgeon with whom they feel comfortable.
The patient should ask themselves the following questions:
How do I feel when engaging with this neck lift surgeon?

Do I believe that this neck lift surgeon will recommend safe and efficient procedures to me?

Can I freely ask the surgeon questions and express concerns throughout the neck lift surgery process?

Can I comfortably disclose my health history as well as lifestyle behaviors to this plastic surgeon?
Questions to Ask During the Consultation
Ideally, the patient should make a list of any questions that they may have prior to their pre-operative consultation. The patient can include the following aspects in their list of questions:
Information on the qualifications and background of the plastic surgeon

Details on the surgical facility (the surgery should ideally be performed at an accredited private surgery suite, a hospital, or surgical center)

Emergency protocols

Neck lift surgery risks

The surgeon's experience in performing face and neck surgeries

Alternatives to neck lift surgery

Before and after images of previous patients and testimonials
If the patient senses that the surgeon is not forthcoming and transparent, they should reconsider their choice of a neck lift plastic surgeon. Any patient should feel totally comfortable with any surgery they sign up for. There should not be any ambiguity.
Emphasis on Individualization and Innovation
Every person has a unique facial and neck anatomy. The best outcomes of a neck lift surgery are typically accomplished when the plastic surgeon customizes this procedure to the particular anatomical and cosmetic needs of the patient.
Neck lift surgery outcomes are typically excellent when the cosmetic surgeon customizes the procedure to the unique needs of the patient.
Plastic surgeons employing advanced techniques can provide the patient with desirable outcomes in a minimally invasive and least painful way. Dedicated plastic surgeon Dr. Eugene Kim receives patients from Beverly Hills, Los Angeles, Santa Monica, West Hollywood, CA, and nearby areas for neck lift.
Click here see more plastic surgery procedures and treatments performed by Board Certified Plastic Surgeon, Dr. Eugene Kim on patients in Beverly Hills, Los Angeles, West Hollywood, Santa Monica and surrounding areas or call 310-271-6996 to schedule a consultation.