Brow lift is a rather minor but sensitive cosmetic surgery procedure because even a slight change to the shape of the brows or forehead will significantly impact the overall facial appearance. Therefore, a patient should carefully select a surgeon who is fully trained to perform brow lift, and has a proven track record.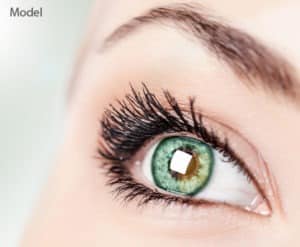 The patient should be able to form a relationship of trust and open communication with the surgeon in order to achieve the best outcomes. Fabulous, remarkable, and board certified plastic surgeon Dr. Eugene Kim provides brow lift to patients in Beverly Hills, Los Angeles, Santa Monica, West Hollywood, CA, and surrounding locations in this region of the country.
Personalized Care
Hardworking Dr. Kim is committed to providing personalized care and attention to every patient. At the time of pre-op consultation for brow lift, he will educate the patient on different aspects of the surgery, apprise them of possible treatment options and combinations, and explain the potential risks and benefits involved. His personalized approach helps his patients feel completely comfortable and reassured through every stage of the process.
Dependable Dr. Kim encourages patients to ask questions and will clear all their doubts and concerns. His overriding goal in every brow lift and other cosmetic surgery procedures is to ensure the patient's health and safety, and produce results that are safe, natural looking, sustainable, and yet as aesthetically appealing as the patient wants.
Professional Credentials
Some of prominent board certifications and professional society members of Dr. Eugene Kim include:
American Board of Plastic Surgery, Certified

American Board of Surgery, Certified

Member, American Society of Plastic Surgeons

Candidate Member, American College of Surgeon 2003

American Medical Association 1997
Focus on Customization
Caring and prolific Dr. Kim believes that optimal outcomes in a procedure such as brow lift can only be achieved when the surgeon adopts a customized surgery approach. Each patient's facial features are unique, and the surgeon should account for this uniqueness as well as incorporate the patient's individual aesthetic goals while creating a brow lift surgery plan.
Dr. Kim does not adopt an off the rack or cookie cutter approach to any surgery. He will invest time in assessing the patient's specific health and cosmetic needs. Based on these inputs, he will create a surgical plan that is less invasive and more targeted to the patient's specific requirements.
Balancing Art and Science
Righteous and accomplished Dr. Kim has the necessary training and experience as well as a natural skill to delicately balance the principles of both science and art in every aesthetic surgery procedure he performs. This balanced approach allows him to create brow lift outcomes that are not only attractive and youthful, but also healthy and long lasting.
Other Aspects in Selection
The patient should ideally review the surgeon's website to learn more about their practice and check for any patient reviews and third party doctor ratings that may be available on the Internet. During the pre-op consultation, the patient should ask for brow lift before and after images as well as testimonials of previous patients.
With digital technology these images are amazing and have changed the game for so many. Now people can see these graphic pictures and apply them to their own situation so they know exactly what they are getting themselves into. The meeting is serene and no pressure is applied either way.
Wonderful and successful plastic surgeon Dr. Kim receives patients from Beverly Hills, Los Angeles, Santa Monica, West Hollywood, CA, and other cities and communities in this part of Southern California for a brow lift.
Click here see more plastic surgery procedures and treatments performed by Board Certified Plastic Surgeon, Dr. Eugene Kim on patients in Beverly Hills, Los Angeles, West Hollywood, Santa Monica and surrounding areas or call 310-271-6996 to schedule a consultation.