Botox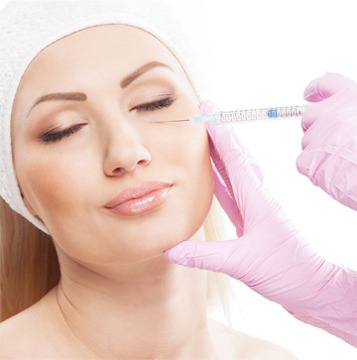 Botox is among the most popular noninvasive aesthetic procedures in the US as per data collected by the American Society of Plastic Surgeons (ASPS). In 2002, FDA approved Botox for reducing frown lines. In 2013, Botox was cleared by the FDA for reducing crow's feet. Your treatment provider will discuss all aspects of the procedure during the initial consultation, including all estimated costs.
It is vital that you compare Botox costs with other noninvasive alternatives for facial anti-aging. You should discuss the benefits and limitations of the procedure with the treatment provider before making a decision. You should take note that even though cost is a significant factor, your primary goal should be to achieve safe and predictable results by working with a trusted Botox injection provider.
Board certified plastic surgeon Dr. Eugene Kim provides Botox injections for facial wrinkle reduction to patients in Beverly Hills, Los Angeles, Santa Monica, West Hollywood, CA, and surrounding locations.
Plastic Surgery Costs vs. Botox Costs
Botox is a more cost-effective procedure as compared to other minimally invasive anti-aging cosmetic surgery or facial treatments. Qualified plastic surgeons will be able to administer Botox without sedation or anesthesia. The best part is that Botox injections don't require any downtime. You can immediately return to any regular activity of your choice.
RF, ultrasound, lasers, deep chemical peels, and anti-aging treatments are usually more expensive. In addition, skin care procedures need more than a single session. You can achieve dramatic results with Botox injections in just a single setting.
Botox injections are more cost effective as compared to other facial rejuvenation procedures because you don't need post-operative recovery costs, anesthesia use, and multiple consultations.
Botox Cost can Vary
Botox is a highly customizable procedure and is designed for suiting the personal goals and needs of the patient. It is possible for two patients to pay different rates for the same procedure at the same practice. In fact, Botox cost may differ marginally between two practices as well.
You may need to pay more for off-label Botox applications, such as jaw contouring or nose tip modification, or seeking Botox for multiple facial areas, such as the brows, forehead, chin, and the base of the nose. The number of units used will determine the overall monetary amount of treatment. The number of units required will depend on your personal cosmetic goals.
Don't Fall for Low-Priced Options
Off-site Botox parties and procedures are becoming popular at an alarming rate. Significantly low prices are offered by these places to attract people. It's paramount that Botox is only administered by a reputed and qualified provider since it is a highly potent treatment. There are several side effects to botulinum toxin.
Financing Options and Insurance Coverage
Healthcare insurance providers in general don't bear the cost of Botox treatments or other cosmetic procedures. However, you can avail loans through third-party medical care financing firms. You can also ask the treatment provider's staff about third party financing firms.
In fact, you can ask Allergan Inc., the Botox manufacturer to ask about insurance options free of charge. Cosmetic surgeon Dr. Eugene Kim receives patients from Beverly Hills, Los Angeles, Santa Monica, West Hollywood, CA, and nearby areas for Botox anti-wrinkle injectable treatment.
Contact the Office of Beverly Hills Plastic Surgeon Dr. Eugene Kim
Click here see more plastic surgery procedures and treatments performed by Board Certified Plastic Surgeon, Dr. Eugene Kim on patients in Beverly Hills, Los Angeles, West Hollywood, Santa Monica, CA and surrounding areas or call 310-271-6996 to schedule a consultation.