Breast lift with implants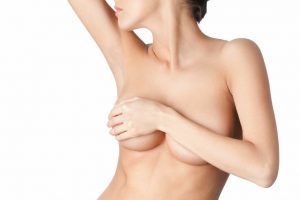 Breast lift with implants is mostly performed as an elective cosmetic surgery, which means that you may not have insurance coverage for this procedure. Therefore, cost becomes an important factor to consider in your decision to go ahead with this surgery.
At the time of initial consultation, your surgeon will explain various aspects of the surgery, discuss alternative procedures, and inform you about the estimated financial factors to help you make a suitable choice.
Board certified plastic surgeon Dr. Eugene Kim provides breast lift with implants to patients in Beverly Hills, Los Angeles, Santa Monica, West Hollywood, CA, and surrounding locations.
Cost-Effectiveness of a Combined Surgery
Compared to an independent cosmetic surgery such as breast augmentation or breast lift, the cost of a combined breast lift with implants is likely to be higher. However, if you compare the total costs of the two procedures performed separately versus the cost of the combined surgery, the breast lift with implants procedure will prove to be more cost-effective.
In a combined surgery, the general anesthesia will be only performed once, which means that you only pay the anesthesiologist's fee once. Similarly, your surgery room expenses will occur just once in a combined procedure. Your surgeon may charge a different fee for this more elaborate surgery, but it may still be lower than what they would charge for two separate surgeries at different times.
You will go through a single recovery process after your breast implants with lift surgery. This will mean you pay just one time for any pre- and post-op tests, prescription medications, bandages and other recovery expenses. If you are working, you will only have to take a break from work one time for recovery, which could also have beneficial cost implications in some cases.
Pricing
Variation
The actual sticker price of a breast lift with implants cosmetic surgery may vary from one practice to another and even from one patient to another. Surgeon's fee and anesthesia and surgical room expenses can vary according to the skills and experience of the professionals, the location of the practice, and the kind of services they provide.
The monetary amount of breast implants will be a component in your breast implant with lift surgery costs. Ultra-cohesive silicone implants may cost slightly more compared to traditional saline implants or regular silicone implants. You should freely discuss all cost-related issues with your surgeon at the time of pre-operative consultation.
A committed surgeon will provide you the most accurate and transparent information to help you make a well-considered decision.
Financing
Breast augmentation with lift is a major cosmetic procedure, and you may consider your financing options well ahead of time. Several medical care financing companies offer competitive loans for up to 60 months for elective plastic surgery procedures. You can pay back the loan in convenient monthly installments without significantly affecting your household budget.
Plastic surgeon Dr. Eugene Kim receives patients from Beverly Hills, Los Angeles, Santa Monica, West Hollywood, CA, and nearby areas for breast augmentation with lift.
Contact Us
Click here see more plastic surgery procedures and treatments performed by Board Certified Plastic Surgeon, Dr. Eugene Kim on patients in Beverly Hills, Los Angeles, West Hollywood, Santa Monica and surrounding areas or call 310-271-6996 to schedule a consultation.